Feedback Wanted On Reserve Management Plan
Date:
Friday, 22 May 2020 - 3:15pm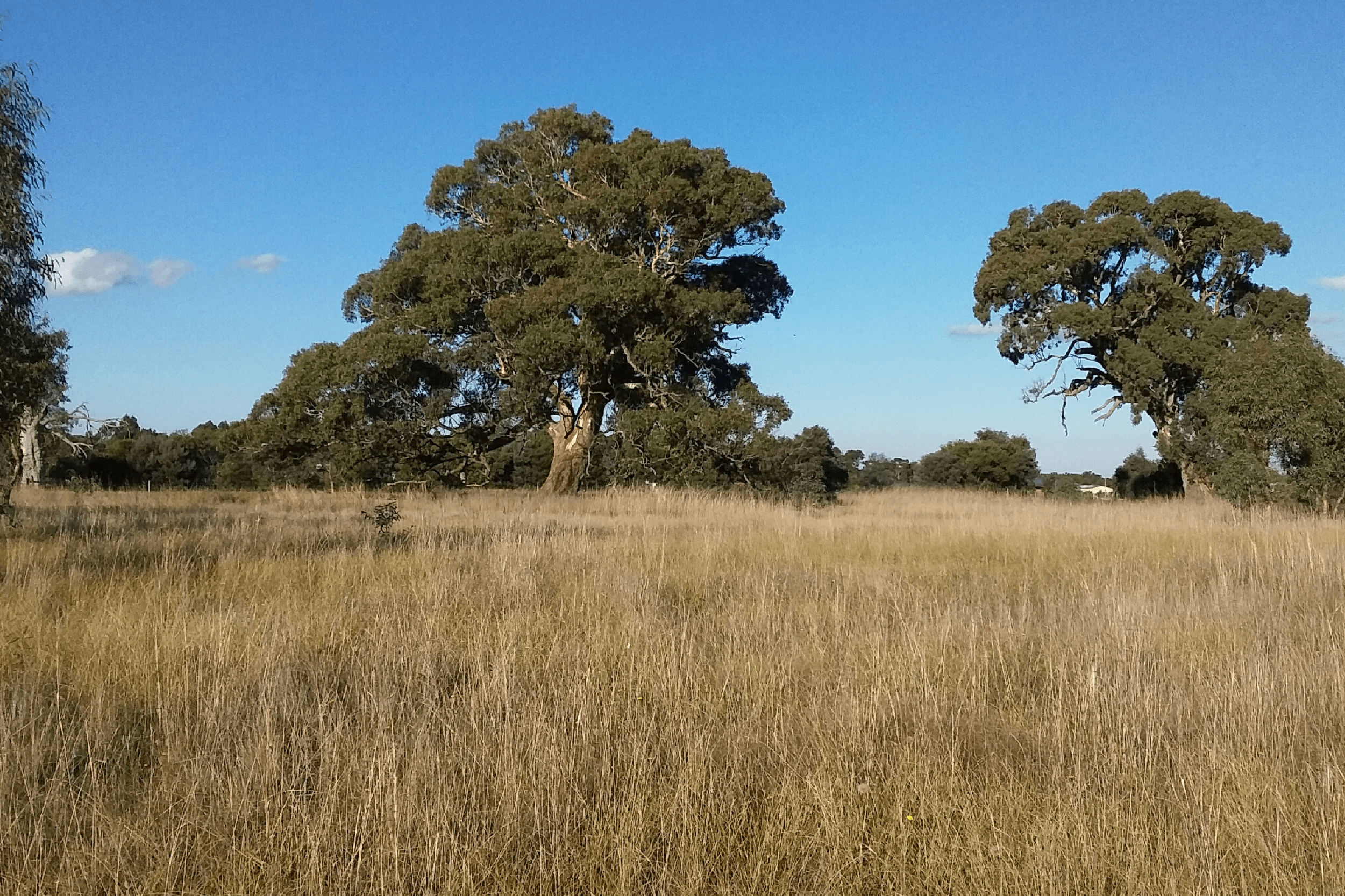 Golden Plains Shire Council is now inviting feedback on its Draft Management Plan for Bakers Lane Reserve in Teesdale.
The 3.68 hectare Bakers Lane Reserve in Teesdale was created as part of the Bakers Lane subdivision of Council land in 2010. It was created to protect the remnant elements of endangered Plans Grassy Woodland and form part of Council's open space for passive recreation.
The Reserve contains remnant native vegetation with large old River Red Gums (Eucalyptus camaldulensis) providing significant habitat for native mammals and birds, as well as areas of rare native grassland.
Council has developed a Draft Management Plan that will guide decisions on the future management of the Reserve. The Plan aims to protect and enhance the natural assets of the area, while recognising and facilitating suitable public use that is in line with conserving this important ecosystem.
The draft Management Plan sets out four management objectives:
Maintain and where possible, improve the extent and quality of the remnant Plans Grassy Woodland;
Provide for low impact public passive recreation, which is not detrimental to the conservation of the Reserve;
Control and/or eradicate pest flora and fauna within and adjacent to the Reserve; and
Minimise fire hazards in line with the conservation of the Reserve.
Council is inviting public feedback on the Draft Management Plan until 30 June 2020. Residents can provide feedback by email at EnvironmentandSustainability@gplains.vic.gov.au. More information and an electronic copy of the plan are available at goldenplains.vic.gov.au/consultations