COUNCIL MEETING SUMMARY: FEBRUARY 2019
Date:
Thursday, 28 February 2019 - 4:45pm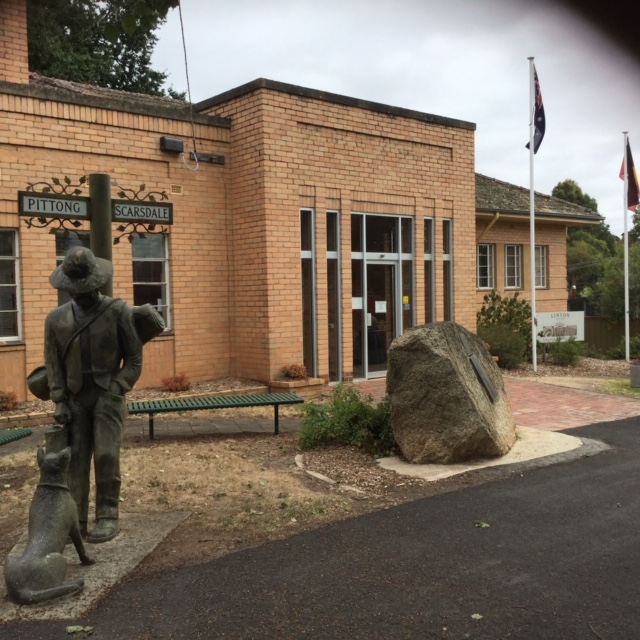 Our February 2019 Council Meeting was held in Linton with six Councillors in attendance, as Cr David Evans was an apology. About 16 community members were also in attendance. The meeting concluded with a Notice of Motion relating to the Inverleigh Streetscape Draft Masterplan.
LETHBRIDGE RESIDENTIAL SUBDIVISION PLANNING APPLICATION P18-223
At the January 2019 meeting, Council decided to defer consideration of a planning permit application for a nine-lot residential subdivision planning application for 97 Smith Road, Lethbridge to the February 2019 meeting. This deferral allowed for further consideration of matters including effluent disposal, access, drainage and footpath location and construction. After hearing from a number of objectors and the applicant, Council decided to support the officer recommendation to approve the planning permit.
TEESDALE RESIDENTIAL SUBDIVISION PLANNING APPLICATION P17-309
Council considered a planning permit application for a three-lot subdivision at 38 Eagle Court, Teesdale.  Objections were raised in regards to amenity and traffic impacts, however, officers said the subdivision of low density residential lots was appropriate. Council agreed with the recommendation and approved the application.
TWO DEVELOPMENT PLANS IN LETHBRIDGE: DP-046 AND  DPO12
Council approved a Development Plan for a two-lot subdivision at 2725 Midland Highway, Lethbridge; and a modified Development Plan for 72 and 80 Woodman Road, Lethbridge.
VEC REPRESENTATION REVIEW
The Victorian Electoral Commission is currently conducting a representation review of Golden Plains Shire Council. These reviews occur every 12 years. Council has made a submission to the review suggesting the Shire continues to be represented by seven Councillors and move to a Wards system. The proposed structure submitted to the review comprises a North ward with two Councillors, Central ward with one Councillor and South ward with four Councillors.
COUNCIL MEETING PROCEDURES & COMMON SEAL REVIEW
Council endorsed a draft updates of its Local Law, which is the rule book of how Council and Council Meetings operate. Under the Local Government Act 1989, Council is required to review its Local Law at least once every 10 years. Proposed changes to the Local Law include having a public question time and allowing for live streaming, as well as changes to how Councillors nominate and elect the Mayor. The Draft Local Law will now be made available for public feedback. The final version will then be presented to Council at the April meeting.
SCARSDALE MEN'S SHED – LETTER OF SUPPORT
Scarsdale Men's Shed has identified Newtown Cricket Pavilion, adjacent to the Newtown Cricket and Mustering Reserve, as a permanent location. Council will provide a letter of in-principle support to the Scarsdale Community Men's Shed Inc to apply for a Department of Health and Human Services (DHHS) grant to convert the currently unused pavilion into a suitable site.
ELDER PARK ROKEWOOD – MANAGEMENT GROUP
Council has agreed to seek Expressions of Interest from groups to manage Elder Park at Rokewood. This process has been prompted by the Rokewood/Corindhap Football Netball Club's interest in using the park to crop and graze sheep as a fundraising income stream, and as a maintenance and fire prevention measure.
BRIDGE RENEWAL PROGRAM
Council resolved to apply for funding under Round Four of the Federal Government's Bridges Renewal Program to replace two ageing timber structures: Wall Bridge, Teesdale and Golden Lake Road Bridge, Piggoreet. Council also decided to allocate funds in its 2019/20 Budget to replace Cooper's Bridge, spanning the Moorabool River on Meredith-Steiglitz Road.
BANNOCKBURN HEART - TENDER AWARDED
Council awarded the tender for the construction of the Bannockburn Heart community space project to Rendine Constructions. Works are set to begin in March and completed by the end of the year.
GOLDEN PLAINS COMMUNITY AND CIVIC CENTRE - TENDER AWARDED
The tender for the construction of the new Golden Plains Community and Civic Centre has been awarded to S.J. Weir. Construction is scheduled to begin in March and the Civic Centre set to open early 2020.
WASTE AND RECYCLING COLLECTION – CONTRACT EXTENSION
Council's waste and recycling collection service contract with Transpacific Cleanaway has been extended for further two years until July 2022.
NOTICE OF MOTION – INVERLEIGH STREETSCAPE DRAFT MASTERPLAN
Mayor Cr Owen Sharkey presented a Notice of Motion regarding the Inverleigh Streetscape Draft Masterplan, which was adopted by Council. The motion read: "That Council abandon the concept plan option for a one way service road within the Inverleigh Streetscape Masterplan and continue to work with the community on refining the option that retains two way traffic." For more information about this Notice of Motion, and the Inverleigh Streetscape Draft Masterplan, click here.
See our Meetings, Minutes and Agenda page for more information.