Premier's Active April
Date:
Monday, 26 March 2018 - 2:00pm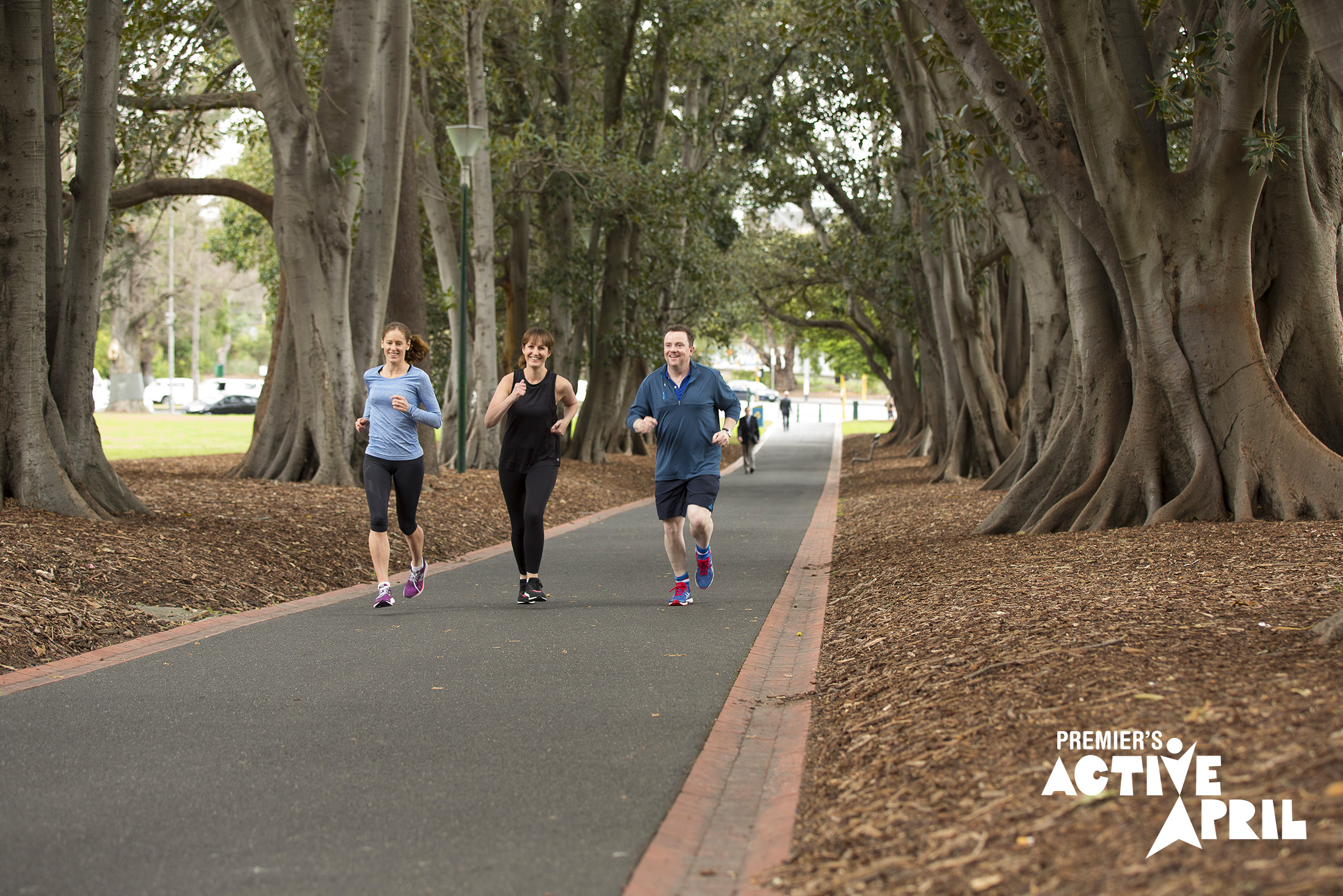 The Premier's Active April program encourages all Victorians to do 30 minutes of physical activity a day during April. It's free, it's fun and it's part of the Victorian Government's commitment to get more people active and healthy.
Golden Plains Shire residents are encouraged to get on board and enjoy a month-long fitness commitment that's full of fun. You can embark on a focused month of physical activity with your family and friends, or even take it up alone. By the end of the month, chances are you will feel great, so why not participate?
Now featuring a mobile app for iOS and Android, you can log daily activity and track your progress on the go throughout the month. Plus, you can create and join teams, compare the progress of team members and win awesome prizes! You can also explore the all-new 'My Local' section to discover local offers, events and facilities available throughout Victoria.
Just by registering, every participant has access to a number of giveaways and other perks (find out more on the website linked below).
Register today at activeapril.vic.gov.au
To help you get active in Golden Plains this April, we've put together a calendar list of local physical activity opportunities.
View activities in Golden Plains
*Terms and conditions for all prizes and offers apply. Visit activeapril.vic.gov.au for details.