The Golden Plains Shire Health and Wellbeing team is a partnership initiative between Golden Plains Shire Council, integrated living Australia and Barwon Health.
Funded by the Department of Health, the Health and Wellbeing Team has a commitment to working in partnership to enhance and promote the overall health and wellbeing of individuals and communities across Golden Plains Shire.
The key priorities for the Health and Wellbeing Team include:  
Improving mental wellbeing;

Increasing active living;

Preventing family violence and advancing gender equity;

Increasing healthy eating;

Tackling climate change and its impact on health.  
---
 Municipal Public Health and Wellbeing Plan
Our Municipal Public Health and Wellbeing Plan and Wellbeing Action Plan 2021-2025 sets the overarching framework for all of the policies and partnerships that must be in place if people in the Shire are to enjoy good physical and mental health in great communities.  For more information click here.
---
Golden Growers
Increasing Vegetable consumption is a priority area within Golden Plains Shire Councils Municipal Health and Wellbeing Plan, as according to the Victorian Population Health Survey (2017) 60.6% of Golden Plains Shire residents do not meet fruit and vegetable consumption guidelines.
The Golden Growers project aims to enage community in sharing skills and local knowlege with other residents to increase local growing and vegetable consumption. The Golden Growers webpage will feature a series of 'how to' videos showcasing tips and tricks on growing, preparing and cooking with a range of vegetables, recipes, and content submitted by community members and Council's partner organisations. To find out more go to Golden Growers 
---
 Community Walking Groups
There is a number of walking groups across the Shire led by community volunteers.To find out more and join your local walking group contact the walk leaders listed below.
Township
Day
Time
Location
Contact

Bannockburn

Tuesday

10.00am

Meet at Shire Hall

Cathy  0418 169 608

Berringa

Tuesday

9.30am

Meet at Community Hall

Dianne 5342 2250

Inverleigh

Thursday

10.00am

Meet at Sonny Cafe    

Brooke 5267 1280 and Vanessa 0436 195 616

Rokewood

Tuesday

9.00am

Meet at Hesse Health

Brooke 5267 1280 and Vanessa 0436 195 616

Smythesdale

Thursday

10.00am

Meet at Smythesdale Gardens

Denny  

0419 666 860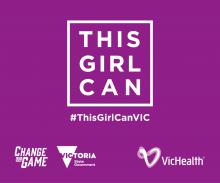 This Girl Can
This Girl Can is a Victorian State Government led campaign promoting physical activity for women. The campaign is dedicated to encouraging more women to give physical activity a shot. Whether that is trying something new, returning to a long-lost activity, or visiting your local activity providers or clubs for a friendly catch-up.
Visit https://thisgirlcan.com.au/ for more information on the campaign.
---
Choose Water Everyday

Golden Plains Shire council, as part of the G21 Geelong Regional Alliance, is encouraging residents to Choose Water Everyday. The health campaign aims to increase water consumption across the Golden Plains, Colac Otway, Greater Geelong, Queenscliff and Surf Coast municipalities, which as approximately 324, 000 people. In making water the drink of choice as the weather heats up, the campaign hopes to decrease the consumption of sugary and sweetened beverages. As well as drinking water, the G21 Health and Wellbeing Pillar wants to promote regular physical activity and healthy eating habits in South-West Victoria.
WHY IS WATER BEST?
Water is the best choice for keeping your body hydrated. It has no added sugar, no kilojoules and is not fizzy, making it much better for your teeth and your waistline. Soft drinks are highly acidic and this, along with high levels of added sugar, can damage teeth and lead to tooth decay. Drinking soft drinks and other drinks with added sugar, can lead to putting on excess weight or becoming obese, which may increase your risk of developing type 2 diabetes, heart disease and some cancers. Keeping your body hydrated is essential for good health. Dehydration can lead to feelings of tiredness, thirst, weakness, lethargy, as well as your senses becoming weak, and your psychological reaction times becoming impaired.
REMEMBER
Choose water everyday

Water is the healthiest option

Stay healthy, stay hydrated

If you are concerned about your weight or wanting to stay at a healthy weight, every soft drink you consume adds excess kilojoules. Swap from soft drink to water to reduce your kilojoules from drinks to zero!

Drink water to look after you teeth. Soft drinks are acidic and can cause tooth decay. Diet soft drinks are just as acidic, and have the same effect on tooth decay. Choose water to keep your healthy glowing smile!

Hydration helps improve energy levels and brain function.

Save money. Water from the tap is much cheaper than buying soft drinks, so every time you choose water you save money!

Water helps to maximise physical performance. Water is the best drink for re-hydrating while playing all sport activity lasting less than 90 minutes.
WANT TO KNOW MORE?
---
Connecting with Community
Our Community Centres offer a range of opportunities for community to connect and participate in health and wellbeing programs, cultural activities and further education.
Haddon Community Learning Centre  
396 Sago Hill Rd, Haddon. Ph. 5342 7050 

The Well - Smythesdale Business and Community Hub 
19 Heales St, Smythesdale. Ph. 5321 1500 

Dereel Community Centre  
14 Swamp Rd, Dereel. Ph. 0487 948 959

Bannockburn Cultural Centre 
27 High St, Bannockburn. Ph. 5220 7260 
Meredith Community Centre
4 Russell Street, Meredith. Ph. 5286 0700
For information about the current activities and services offered at these community centres please contact using the phone numbers above.   
---
Victorian Population Health Survey 2019 results
Results from the latest Victorian Population Health Survey 2019 were released recently. This survey, published by the Department of Health, provides an assessment of the health and wellbeing of Victorian adults. These results are reported against several health and wellbeing indicators including fruit and vegetable intake and physical activity. These indicators closely align with Council's MPHWP priority areas. A snapshot of the Shire's performance in VPHS 2019 can be found here.
For additional information on any of the activities or services provided,  please contact the Health and Wellbeing Team 
Follow the links below to find out more about the agencies involved in the partnership: