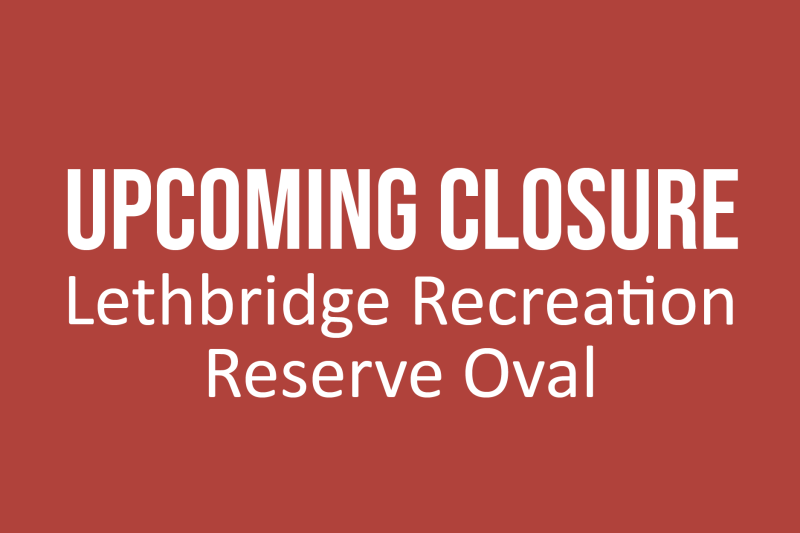 Oval 1 at the Lethbridge Recreation Reserve, East Street, Lethbridge will close next week for ground renovation works. 
Works will begin on Monday 15 August and are expected to be completed within five weeks, with the oval to reopen in mid-September. 
Council will be undertaking ground renovation works during this period and Oval 1 will be unavailable for use. 
Council appreciates the community's understanding and patience during this closure.