Recycling Is Back
Date:
Saturday, 7 December 2019 - 12:30am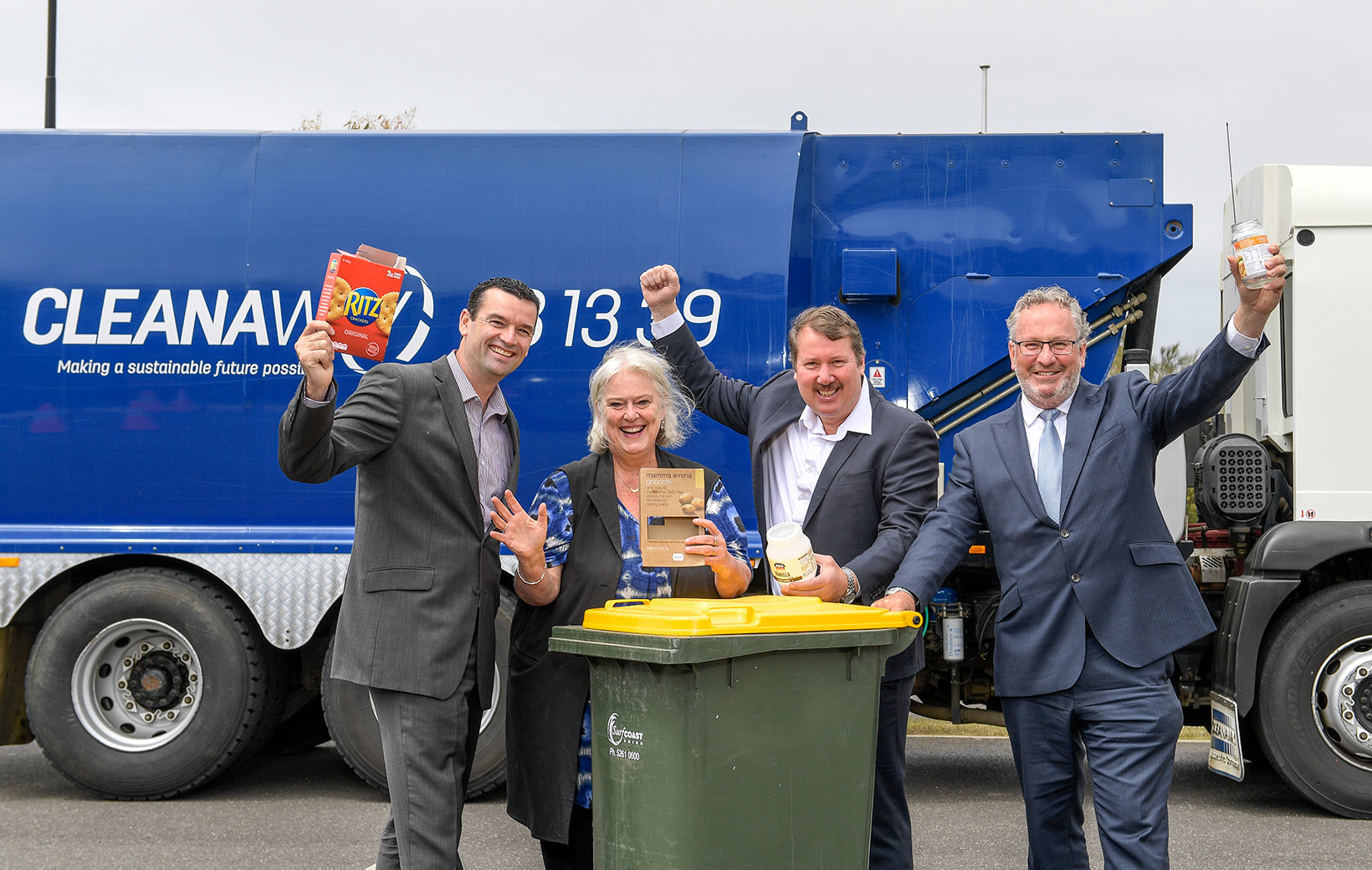 Kerbside recycling will resume in Golden Plains Shire from Monday 16 December, after Council and three other neighbouring G21 region councils signed a new contract with Cleanaway yesterday.
Following the collapse of SKM Recycling earlier this year, Council has been working with City of Greater Geelong, Borough of Queenscliffe, and Surf Coast Shire to get kerbside recycling back on track.
Cleanaway will take over the processing of the region's kerbside collected recyclable materials – including paper, glass, metals and plastics. While glass can remain in your recycling bin, there are a few minor changes to what can and can't go in your yellow bin.
WHAT'S IN:
Empty clean rigid plastic bottles and containers labelled 1,2, 3, 4 and 5, lids separately
Clean paper and cardboard
Clean steel food cans, aluminium cans and foil
Clean glass bottles and food and sauce jars with their lids placed in the recycling bin separately.
WHAT'S OUT:
Bagged material in any type of plastic bag
Coated cardboard cartons that are used to package milk, juice and various other liquids
Soft plastic packaging such plastic bags, bread and frozen food bags
Polystyrene packaging
Plastic toys
Metal pots and pans
Clothing and footwear
Council is calling on residents to do their best to put the right thing in their yellow lid bin, to avoid contaminated recycling going to landfill.
Golden Plains Shire has a high contamination rate of recycling bins and it's very important that all residents are putting only the correct recyclable items in the yellow lid bins. Council and ultimately ratepayers will face increased costs from Cleanaway for contamination from materials that should not be in the recycling bin. To stop recycling heading back to landfill in the future, Council needs the help of everyone to only put the correct recyclables in yellow lid bins.
Additionally, the new contract includes discounts for councils with low contamination rates, so it's in all our interests to make sure only recyclable material ends up in your recycling bin.
Some extra tips to make sure recyclable items get another life:
If you're not sure if a plastic can be recycled, give it a squeeze! If it goes back to its original shape, it's a rigid plastic and is safe to put in your recycling bin.
Food containers need a quick rinse.
Make sure to keep your recycling loose and not in plastic bags
For more information about the changes to kerbside recycling in Golden Plains Shire, City of Greater Geelong, Borough of Queenscliffe and Surf Coast Shire, check out www.thinkrecycle.com.au.