Celebrating International Women's Day at Clyde Park
Date:
Friday, 13 March 2020 - 5:00pm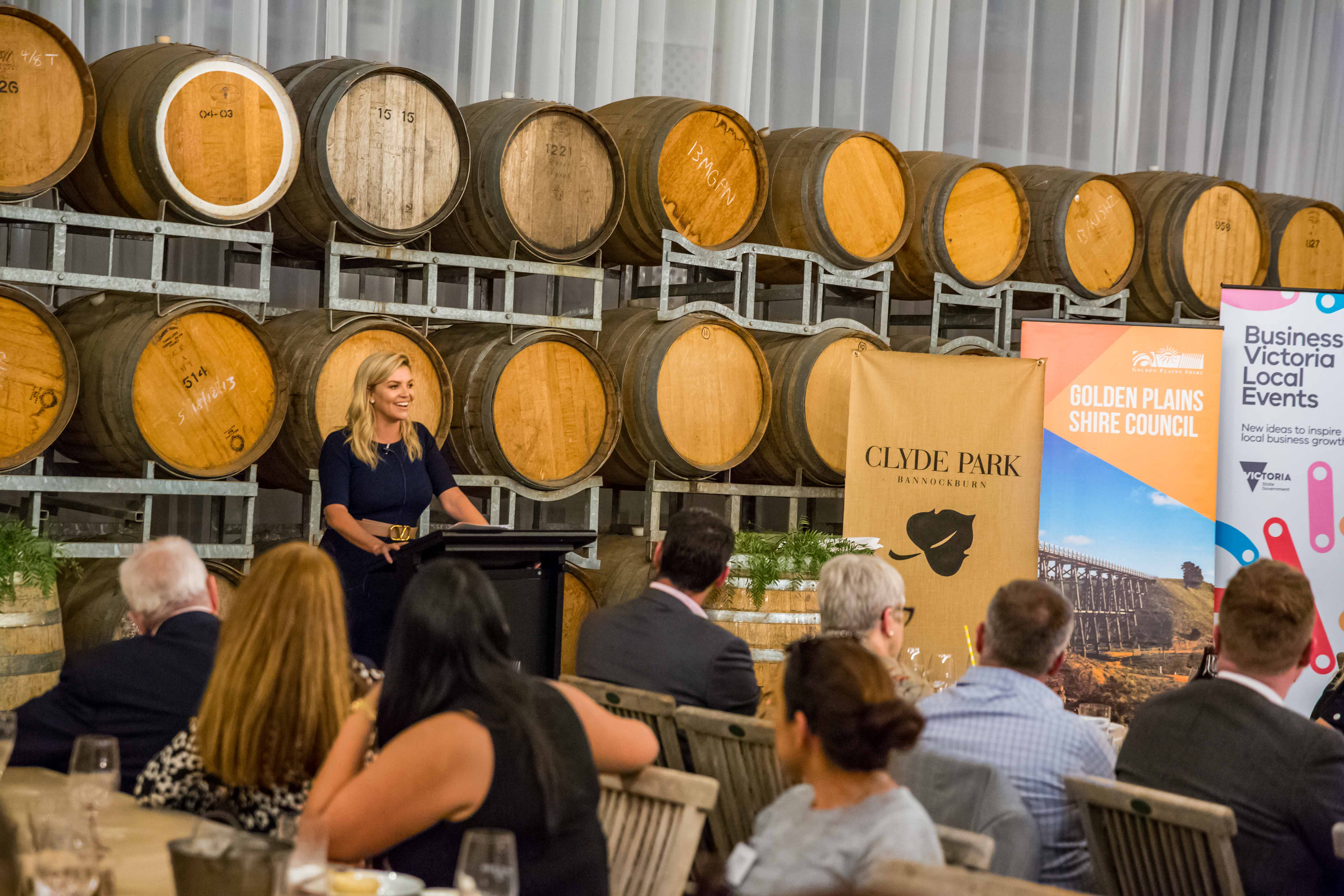 The weather was perfect on Wednesday 11 March, more than 90 people gathered at Clyde Park Vineyard & Bistro for the Golden Plains International Women's Day Lunch.
Guests enjoyed networking and a delicious lunch while listening to guest speaker, Rebecca Maddern, who spoke about her remarkable journey from growing up in rural Victoria not far from Golden Plains, to rising through the ranks of the national media to become the first female to co-host Channel Nine's The Footy Show and the new co-host of Weekend Today.
Sported by Small Business Victoria, the lunch was Council's first business networking event for 2020 and also its most popular one to date. Council's next business networking function will be held in Smythesdale in May.
For more information on Council's business events series, please contact the Investment Attraction & Business Support team at 5220 7111.