Golden Growers
Increasing Vegetable consumption is a priority area within Golden Plains Shire Councils Municipal Health and Wellbeing Plan, as according to the Victorian Population Health Survey (2017) 60.6% of Golden Plains Shire residents do not meet fruit and vegetable consumption guidelines. 
The Golden Growers project aims to engage community in sharing skills and local knowledge with other residents to increase local growing and vegetable consumption. The Golden Growers webpage will feature a series of 'how to' videos showcasing tips and tricks on growing, preparing and cooking with a range of vegetables, recipes, and content submitted by community members and Council's partner organisations. We are currently building this page based on local need and interest.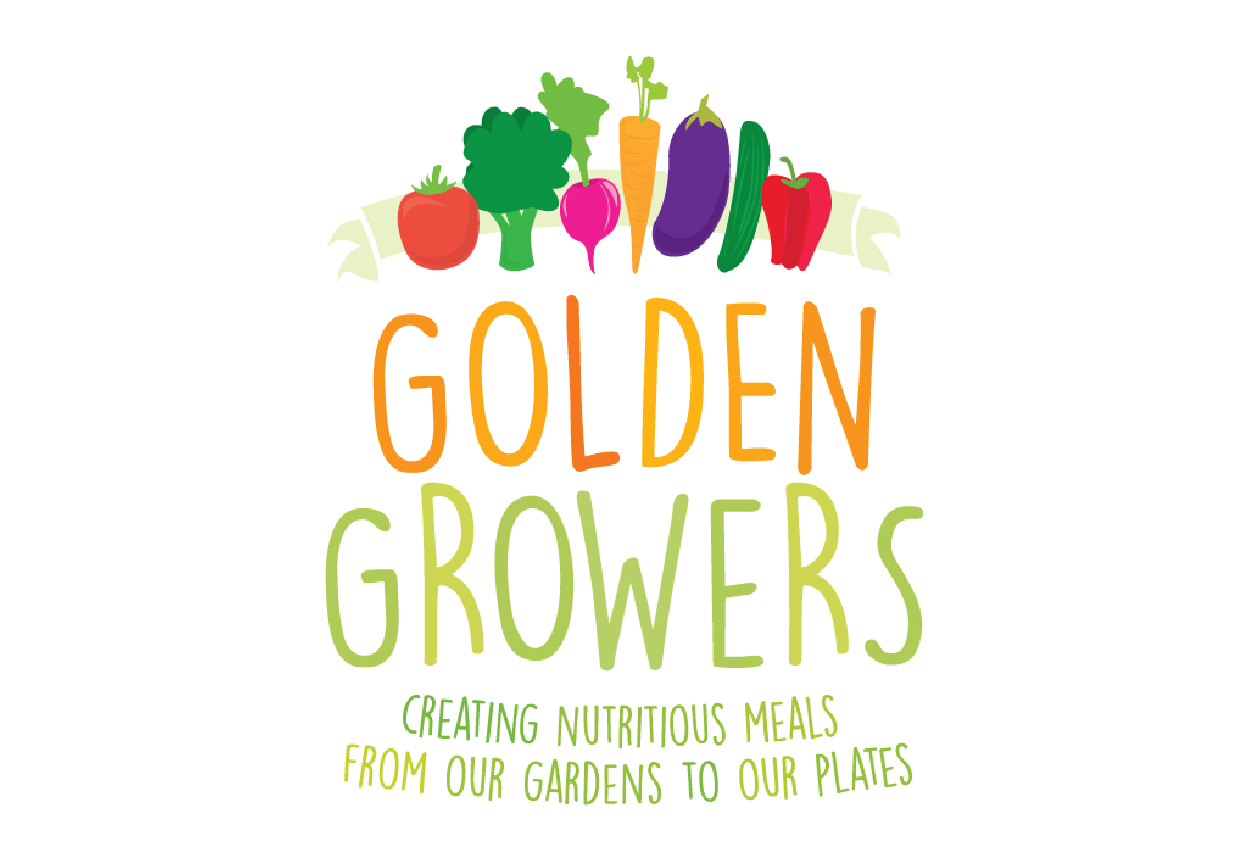 Edible Gardens Webinars
Golden Plains Shire Council is excited to announce a new Health and Wellbeing project as part of the Golden Growers initiative: Edible Gardens.
Local residents are invited to join a free webinar series with Craig Castree, a qualified horticulturist with 45 years of experience in creating edible gardens and growing his own food organically. Participants will learn how to turn an existing garden into an edible and attractive space delivering fresh home grown produce without chemicals in a few short weeks.
Craig is passionate about finding practical, easy and affordable solutions to help people start on their gardening journey. Addressing common challenges for gardeners including constraints on time and space, and difficult growing climates, Craig will offer solutions to these issues and more in the online events.
The Zoom webinars are suitable for beginners and those wishing to improve their gardening skills, and will take place on 4, 11 and 18 August at 6.30pm. To register, visit goldenplains.vic.gov.au/edible-gardens or email [email protected].
The first 15 people to register will also receive a free gardening starter kit including a variety of seedlings, a trowl, organic fertiliser and a copy of Craig's Edible Gardening book.
The webinars are recorded, with the link to each session available below post-event:
---
Growing 
Seasonal Planting Guide
The price of fresh fruit and vegetables changes during the year. The more available fruit and vegetables are during certain times or year, commonly referred to as 'in season,' the lower the price will be. If you can be flexible and substitute your meal ingredients for something that is in season, then you will save money. Our seasonal chart shows what vegetables to buy each season so you can get a good value for money.
For fruits and vegetables that you like to enjoy all year round, canned and frozen options are a great alternative, which are often cheaper than fresh produce. Frozen and canned produce are processed immediately after harvesting which seals in the nutrients. Look for "no-added salt" canned vegetables and "canned in juice" fruits. 
---
Recipes
Cooking with Meredith Learning Centre
Thanks to Meredith Community Centre for sharing this delicious vegetable-packed recipe, we love it!
Home Style Chicken Quesadillas with Guacamole and Tomato Salsa
Do you have a vegetable-packed family recipe that you would like to share? Contact the Council's Health and Wellbeing team at 5220 7111 or email [email protected] 
---
Making Veggies Fun
The Super Veggie Four
Designed to portray vegetables as fun, exciting, and super, this storybook was shaped by families and children from across Golden Plains Shire. It tells the story of three local children from Rokewood, Smythesdale and Cape Clear, who are visited by 'super hero vegetables' and helped in their journey to change traditional family meals from 'ordinary to rainbow,' discovering delicious and healthy vegetables. Woven throughout the book are simple tips and recipes to help support families to make vegetables a fun and attactive choice for children
Download 'The Super Veggie Four'
'Taste the Rainbow'
The 'Master Taste Tester' placemats were developed to encourage children to eat a variety of vegetables on a daily basis.  It is recommended that children aged 4-8 years eat 4 ½ serves of vegetable per day.
A standard serve of vegetables is-
½ cup cooked green or orange vegetables (for example, broccoli, spinach, carrots or pumpkin)
½ cup cooked dried or canned beans, peas or lentils
1 cup green leafy or raw salad vegetables
½ cup sweet corn
½ medium potato
1 medium tomato
Download and print the 'Master Taste Tester' placemats to encourge children to eat a variety of colourful veggies every day!
'Master Taste Tester ' Placemat
Resources
For more information on increasing vegetable consumption, visit any of the following websites which feature a range of tools, recipes, fact sheets and resources.