Council's Grading Calendar Is Now Online
Date:
Monday, 18 May 2020 - 5:30pm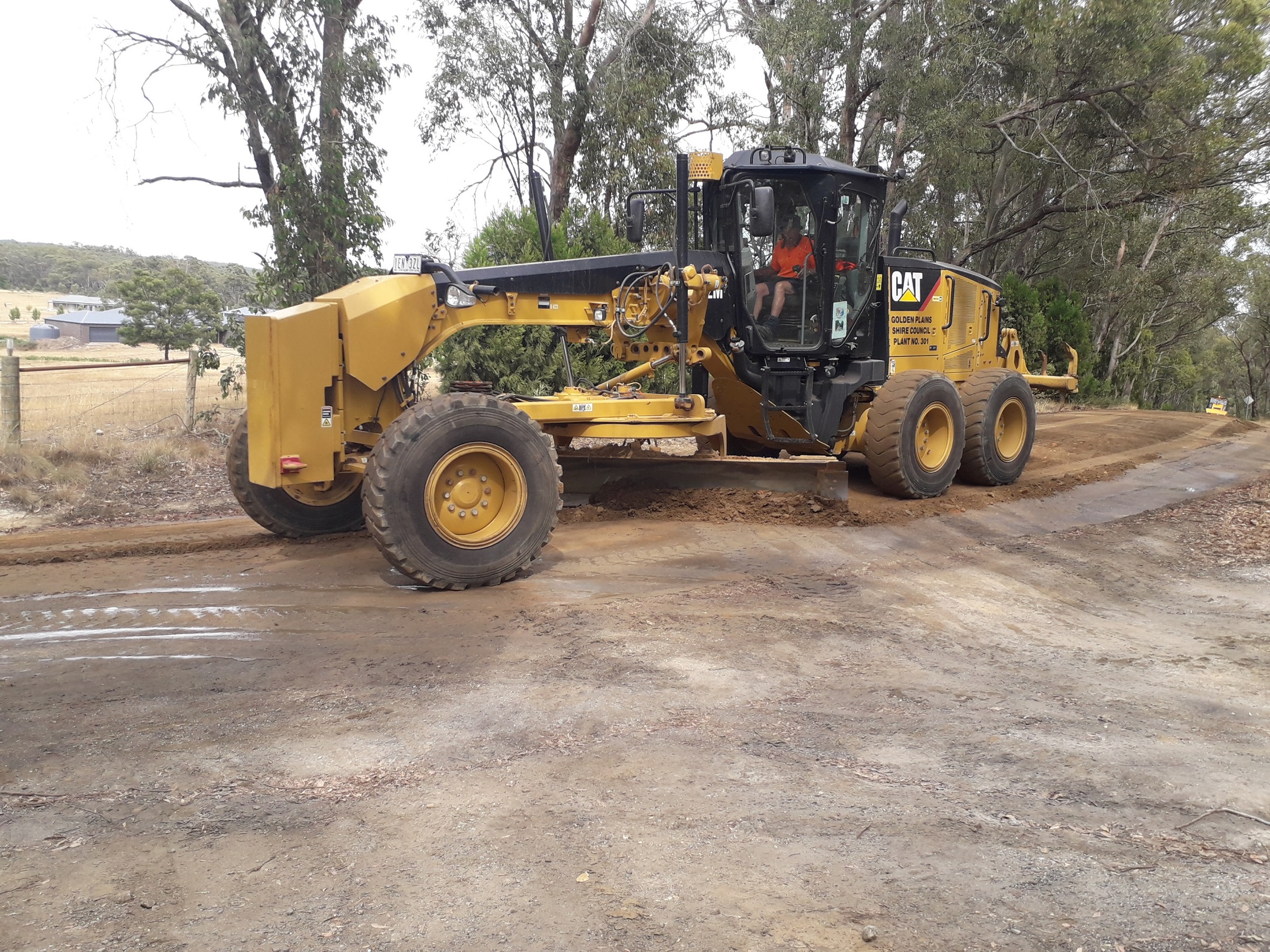 Golden Plains Shire Council's road grading calendar is now online, making it easier for residents to find out when the graders will be completing routine maintenance on their local roads.
At its July 2019 Ordinary Meeting, Council adopted an Unsealed Roads Charter that committed to grading the Shire's 714km unsealed Council road network and maintaining every unsealed road to an agreed standard. Since then, Council has created a grading calendar that maps out the grading maintenance schedule for these roads from March to November each year. As part of the Charter, Council committed to making this schedule online and accessible to the public.
From today, residents can go to Council's website and see when Council's graders will be in which areas of the Shire. To view which streets are scheduled to be graded each week, residents can click on each calendar entry.
Council is currently developing the schedule for the 2020/21 financial year, and the online calendar will be updated past June 2020 once it has been finalised. The online road grading calendar can be found at goldenplains.vic.gov.au/road-events/calendar/month.
Residents with further questions about when an unsealed road will be graded, or who wish to report a road maintenance issue, are encouraged to contact Council's Customer Service team on 5220 7111 or submit a request through Council's online Customer Service Portal at goldenplains.vic.gov.au/forms/portal.
If Council receives a request that an unsealed road requires maintenance due to perceived poor conditions, Council's Works Inspector will conduct an inspection on the road in line with the Charter's intervention levels. If intervention levels have been exceeded, maintenance will be undertaken within 30 days of the road being inspected. At inspection, if the road rates better than the committed level of intervention, it keeps its place on the calendar and the grading team will return to work on the road as scheduled.
Golden Plains Shire Mayor Cr Owen Sharkey says that the new online grading calendar will help residents get easy answers to their road grading questions.
"The unsealed road network managed by Council is more than 700 kilometres, and with a growing population, more people than ever are using it to travel around the Shire. That's why Council last year introduced a new scheduling system for grading unsealed roads that is better, more efficient and fairer for road users across the Shire.
"The aim of the grading schedule is to answer one of the most common questions Councillors and our Customer Service team hear: 'when will our road be graded?'. The online calendar will help provide our residents with that answer and assurance of when each road will be graded."