Council recently sought feedback on a proposal to lower the speed limit on a section of Sebastopol-Smythesdale Road. Thank you to the 90 community members who made a submission.
Council sought feedback from 16 September to 11 October on a proposal to lower the speed limit on a section of Sebastopol-Smythesdale Road in Ross Creek to improve road safety.
About
Following requests from several residents, Council is proposing to lower the speed limit on Sebastopol-Smythesdale Road given its history of crashes, speeding behaviour identified by Victoria Police and a number of busy intersections. Under the proposal, the speed limit would be reduced from 100km/h to 80km/h along a 3.5-kilometre section between the end of the existing 80km/h speed zone west of Vaggs Road and the City of Ballarat boundary northeast of the intersection with Bells Road.
The growing population around Smythesdale is also leading to increased traffic along the important road corridor towards Ballarat.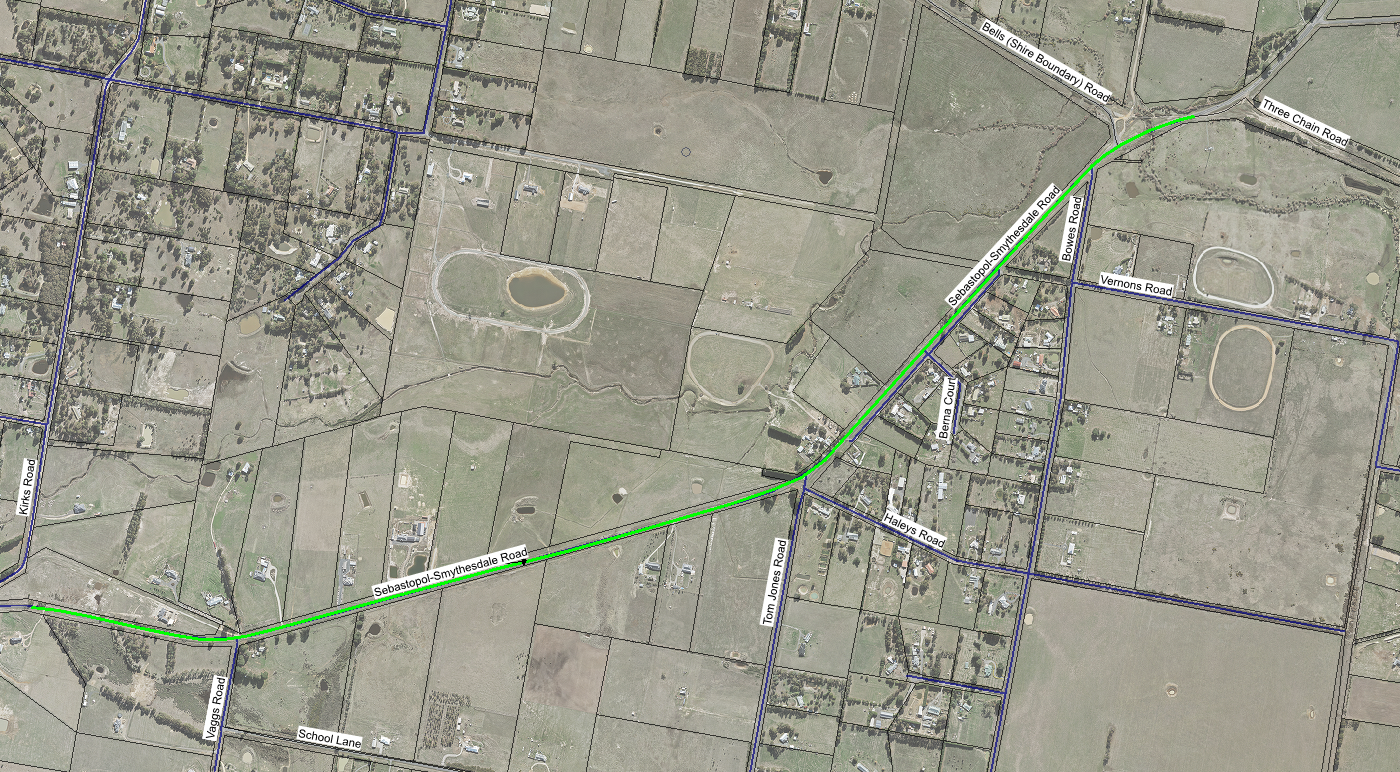 The above map shows the section of Sebastopol-Smythesdale Road subject to the proposed speed reduction in green.
Engagement Update
Community members and road users were invited to provide feedback on the proposed speed reduction online, by email or by post.
Feedback was open from Thursday 16 September until 9am, Monday 11 October. Council thanks the 90 community member who made a submission.
What Happens Next
Council will use community feedback to determine whether the speed reduction proposal proceeds.
If Council determines to proceed with the proposal, Council will finalise an application with the Department of Transport to have the speed limit reduced. This process is often lengthy, and may take some time before any changes take effect.
Feedback will also be used to support Council's lobbying for Government funding to install further safety improves on the busy road.
Timeline
Thursday 16 September, 2021:
Feedback opens
Monday 11 October, 2021:    
Feedback closes at 9am
Contact Information
Manager Asset Services
5220 7111