Teesdale state-of-the-art facility officially opened
Date:
Tuesday, 26 July 2016 - 12:00pm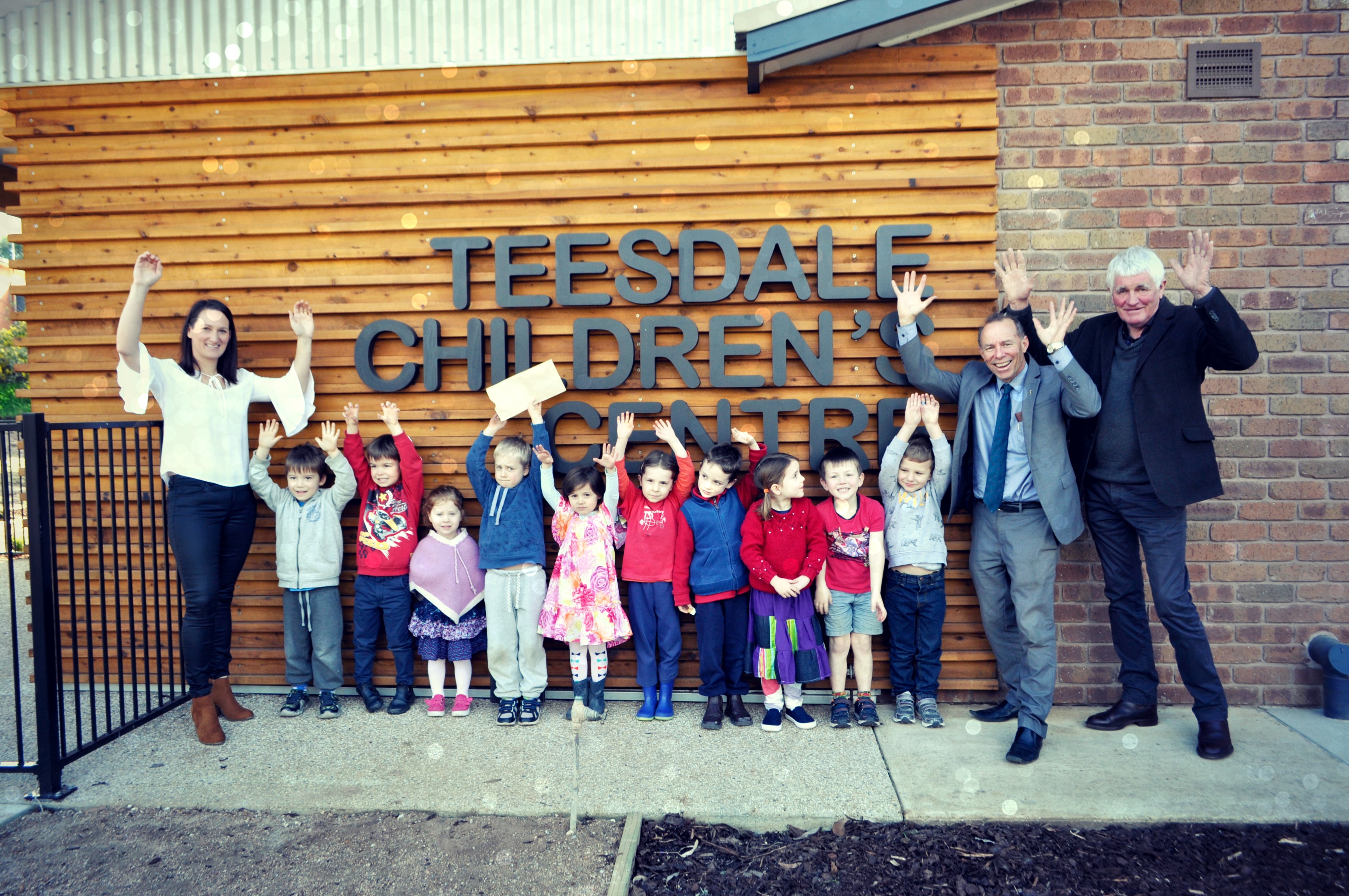 The newly renovated and extended centre provides necessary kindergarten and occasional care facilities, a consulting space for the Maternal and Child Health Service, community playgroups and community meeting space.
This project was jointly-funded by the State Government of Victoria ($240,000), Teesdale kindergarten committee ($80,000) and Golden Plains Shire Council ($112,000 plus in-kind project management).
Mayor, Cr Des Phelan, thanked the State Government for the funding and congratulated the Teesdale community for raising such a substantial sum.
"I would like to especially acknowledge the Teesdale Kindergarten Committee for its massive $80,000 contribution to the project – this is a fantastic effort from the Committee and a great community effort."
"The Bannockburn Community Enterprise (through the Bendigo Bank) contributed $5,000 for a storage shed and I'd like to thank them as well."
"This great team approach and hard work has resulted in the establishment of a best-practice children's centre that will serve as a 'one stop shop' for the community."
"The Teesdale Children's Centre is a wonderful space, providing room for the community to grow, connect and continue to foster great community spirit."