A Step Closer For Barwon Water's Regional Renewable Organics Network
Date:
Tuesday, 12 October 2021 - 10:15am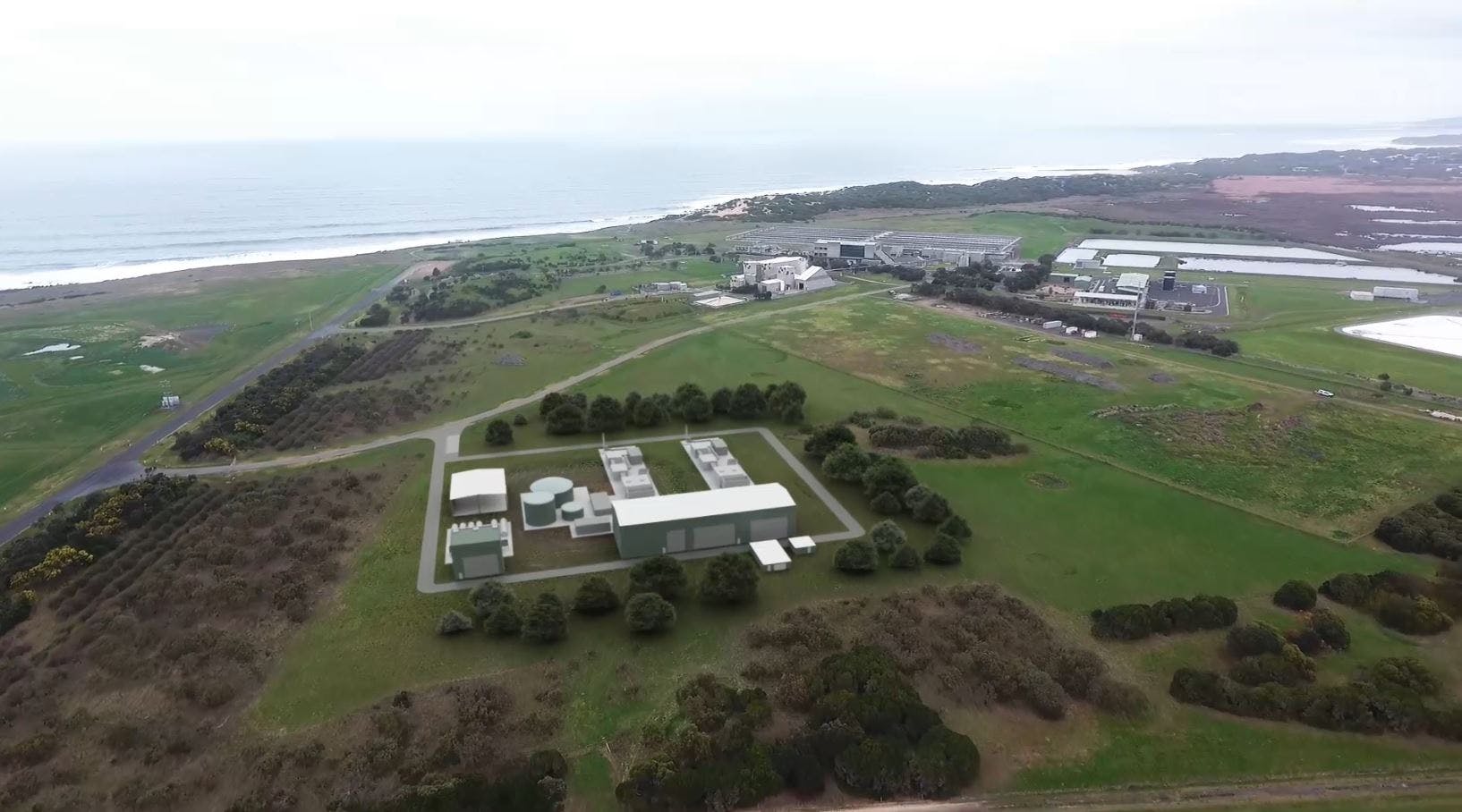 Barwon Water and six local councils, including Golden Plains Shire Council are joining forces to transform food, garden and commercial organic waste into clean, green renewable energy and nutrient-rich products for agriculture.
The Regional Renewable Organics Network will be able to take local commercial, industrial and household food and garden waste - known as 'organic waste' - and convert it safely into nutrient-rich products that improve soil for agricultural uses and capture carbon in the ground, as well as clean, green energy. The state-of-the-art facility is proposed to be located at Barwon Water's Black Rock Water Reclamation Plant in Connewarre.
The project will convert 40,000 tonnes of organic waste from the region each year into 8,000 tonnes of high-value, nutrient-rich soil enhancers to support local agriculture. In the process it will generate enough renewable electricity to power the equivalent of 500 homes and reduce the region's carbon emissions by between 10,000 to 15,000 tonnes, the equivalent of taking more than 4,000 cars off the road.
Barwon Water has successfully demonstrated the concept on a smaller scale at its Colac Water Reclamation Plant, which takes organic waste from local industry and converts it into enough renewable energy to take the plant entirely off the grid.
Construction of the Regional RON facility is due to begin in early-2023, and be completed in mid-2024.
Now, community members from across the region are invited to learn more about the Regional RON proposal and to share their views until 26 November 2021.
Barwon Water will be holding a series of community webinars and information sessions:
1.30 to 2.30pm, Thursday 28 October
6 to 7pm, Thursday 28 October
30-minute conversations with the project team from Wednesday 3 November to Thursday 18 November.
These sessions will have opportunities to ask questions, address areas of interest and have input into the early stages of the project's design.
To learn more and to register your interest in being involved, visit yoursay.barwonwater.vic.gov.au/RRON.
The Regional RON partnership involves Barwon Water, City of Greater Geelong, the Borough of Queenscliffe, Colac Otway Shire, Golden Plains Shire, Surf Coast Shire and Wyndham City Council.
Council's involvement with the Regional RON project aligns with its commitment to providing sustainable and efficient waste management services in its Council Plan 2021-2025, and its Waste and Resource Recovery Strategy 2020-2030. Under this Strategy, Golden Plains Shire will transition to providing access to a food and green waste service by 2030 as mandated by the Victorian Government's Recycling Victoria Policy.