State Government E-Waste Ban Starts 1 July
Date:
Wednesday, 12 June 2019 - 10:00am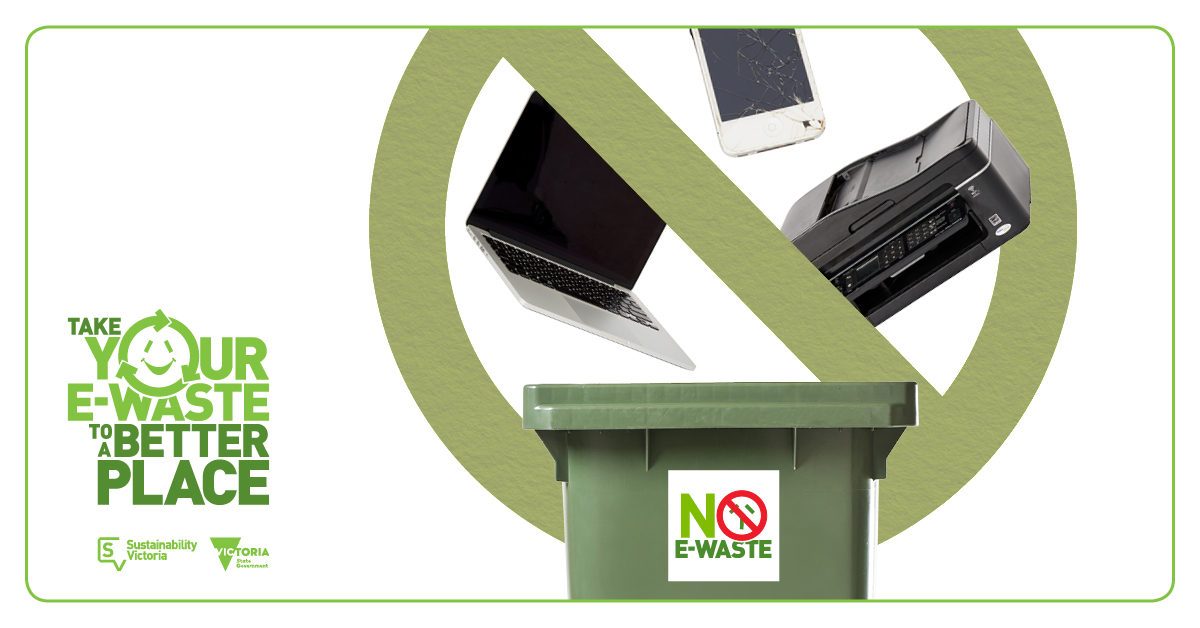 Golden Plains Shire Council is preparing for the State Government's upcoming ban on e-waste in landfill, which commences on 1 July 2019.
The State Government is introducing a ban on electronic items (e-waste). From 1 July, it is Victorian Government law that e-waste cannot go to landfill. E-waste refers to any item with a plug, battery or cord that is no longer working or wanted. It covers a whole range of items from work, home and the garden shed, including small and large appliances, IT telecommunications and TV equipment, lighting equipment, electrical tools, as well as toys, leisure and some sports equipment.
While e-waste material will no longer be accepted in kerbside collection bins, there are a number of participating transfer stations, recycling businesses and electrical stores that households can take it. Golden Plains Shire residents are encouraged to take their household e-waste to the following transfer stations:
Geelong Transfer Station – 100 Douro Street, North Geelong
Rokewood Transfer Station – 141 Meadows Road, Rokewood
Ballarat Transfer Station – 119 Gillies Street South, Alfredton
Snake Valley Transfer Station – 298 Snake Valley-Mortchup Road, Snake Valley
Fees and a limit of 20 items per visit may apply. Please refer to the relevant Council's website for opening hours and fees.
Council secured a $100,000 grant from Sustainability Victoria to build the new e-waste storage facility at the Shire's transfer station in Rokewood.
The Grampians Central Waste and Resource Recovery Group will have a stall with information on e-waste at the Golden Plains Farmers' Market in Bannockburn on 6 July and the Smythesdale Community Market on 20 July 2019.
For more information on the change, including where businesses can dispose of e-waste, the negative impact of e-waste on our environment, and how to safely dispose of batteries, visit goldenplains.vic.gov.au/ewaste.