Playground Upgrade Program Continues
Date:
Thursday, 14 October 2021 - 9:15am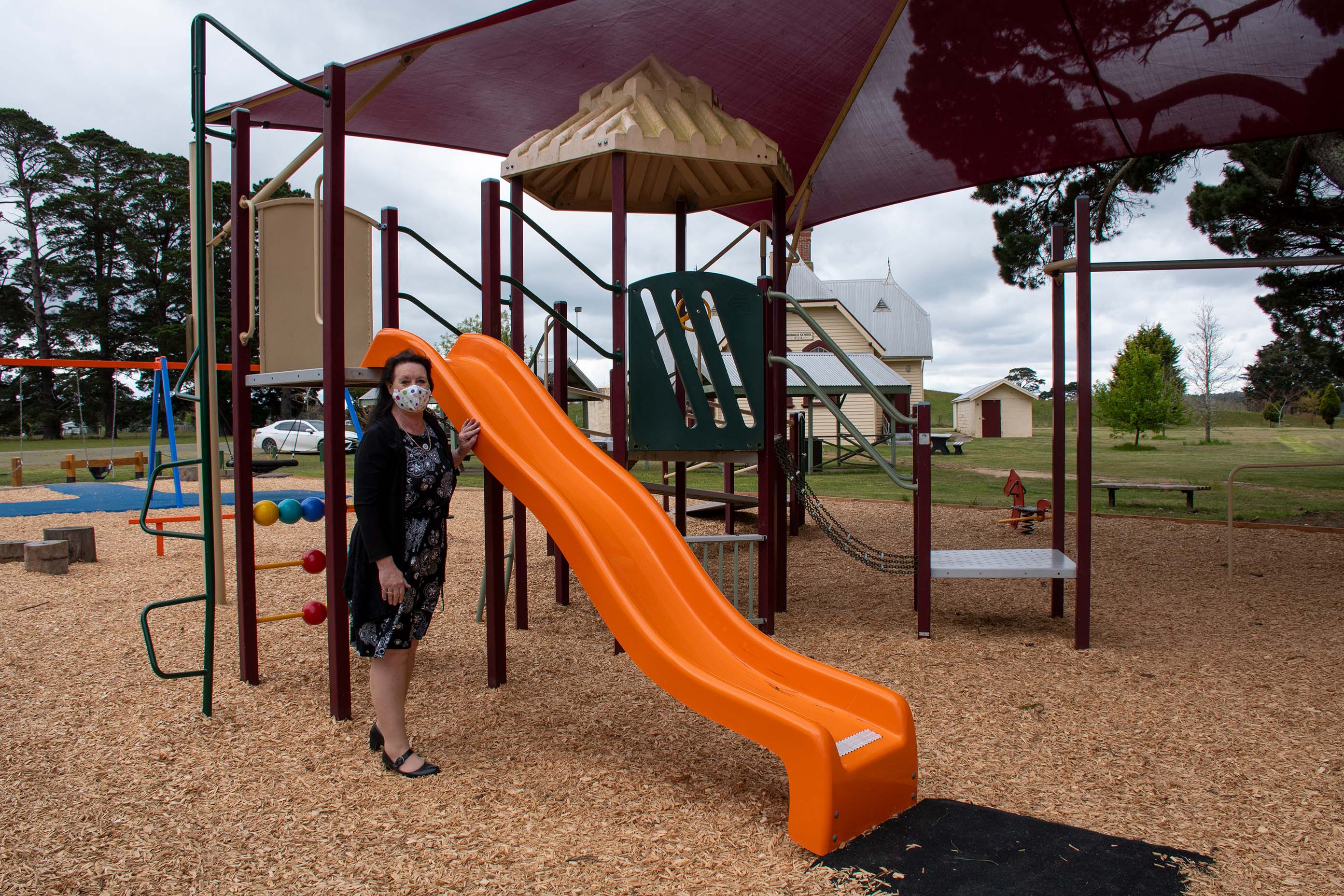 The Garibaldi Community Park Playground is the latest playground in Golden Plains to be upgraded this year.
Following the completion of upgrades in Rokewood, Dereel and Haddon, works were completed in September on the playground at Hardies Hill Road, Garibaldi. The $84,000 upgrade of the popular location included replacing the existing slide as well as the old swing set with a new bird nest combo swing unit, installing a new shade sail, introducing a height measurement frame and natural play elements and seating, refreshing the soft fall material, and installing new perimeter edging.
The upgrade of Garibaldi Community Park Playground was fully funded by the Australian Government's Local Roads and Community Infrastructure (LRCI) Program. Council received $240,455 from Round One of the program to upgrade playgrounds in Garibaldi, Dereel, Haddon, and Linton. In addition, Council funded the upgrade of the Rokewood playground in 2021. Works at the Linton Recreation Reserve are planned to commence in early 2022.
Council received a further $250,000 to install a new playground at Harrison Reserve in Enfield from the second round of the LRCI Program. The new playground will feature a bird nest swing, new slide and dynamic climbing features for children of a range of ages. Construction is underway on the site, with the brand new playground expected to open prior to Christmas, to be enjoyed during the summer holidays.
While the playground site is closed in Enfield, residents are encouraged to visit the Napoleons Recreation Reserve playground or the newly-upgraded playgrounds at Dereel or Garibaldi.
Mayor Cr Helena Kirby said Council was proud to deliver upgrade works on playgrounds in five towns this year.
"Council set an ambitious goal to deliver upgrades to five of the Shire's playgrounds this year, and I'm thrilled we've now completed works at the playgrounds in Rokewood, Dereel, Haddon and Garibaldi, with Enfield to be completed by the end of 2021.

"The Garibaldi community can now enjoy the improved playground at the Garibaldi Community Park, with a new swing set, natural play elements and new shade shelter so children can continue enjoying the play space safely throughout the summer months.

"The upgrade of the playgrounds in Dereel, Haddon, Garibaldi and Enfield would not have been possible without the Australian Government fully funding these exciting community projects through its Local Roads and Community Infrastructure Program, and Council thanks the Government for its partnership."