In-Person Consultations Are Back
Date:
Tuesday, 23 March 2021 - 4:45pm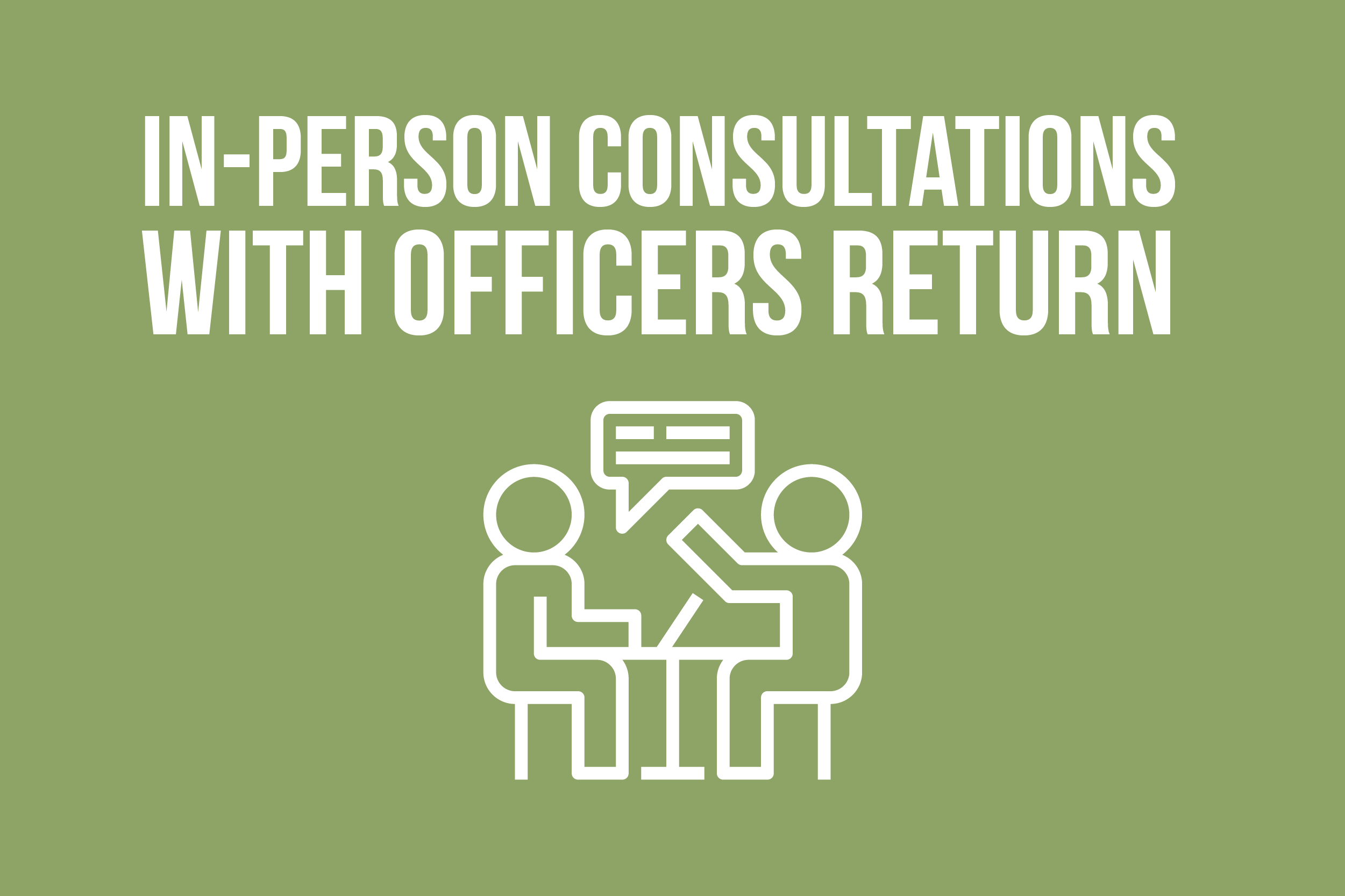 After a year-long break due to COVID-19, in-person meetings are returning for residents and applicants to meet with members of Council's Development and Regulatory Services department.
A meeting room next to the Golden Plains Civic Centre's Customer Service desk is exclusively available for meetings with officers from the Statutory and Strategic Planning, Community Safety, Environmental Health, Building Surveying, and Development Engineering teams.
In line with Council's COVIDSafe Plan, the capacity of the room is limited to four people, and the room and its surfaces are wiped down after each meeting. Online meetings will remain an option for general enquiries, consultation meetings and pre-application meetings with officers, should residents prefer to meet virtually.
If large pre-application meetings or general enquiries are needed, Council encourages organisers to contact the Customer Service team at 5220 7111 in advance so an alternate location can be organised to accommodate all participants.
In-person meeting participants will need to practice social distancing, good hand hygiene, and will be required to sign-in at the front desk for contact tracing purposes.
Golden Plains Shire Mayor Cr Helena Kirby welcomed the return of in-person consultations with Council officers.
"Over the past year, Council staff have done a great job continuing to provide services to the community virtually, with many making the transition back to offering in-person options over the last few months. Face-to-face meetings with our planning, environmental health and community safety teams is one of the last significant services to return now that life is beginning to get back to normal.

"Meetings with these teams can often cover a lot of technical and complex details, so I know that many in our community will welcome the option to be able to discuss these with officers in-person.

"The health and safety of our community and staff remains our top priority, and the dedicated meeting room will be wiped down following each meeting and have limits on the number of attendees. Virtual meetings will remain available for residents who would prefer them for health or convenience reasons."