North Trail a great success
Date:
Wednesday, 21 March 2018 - 4:00pm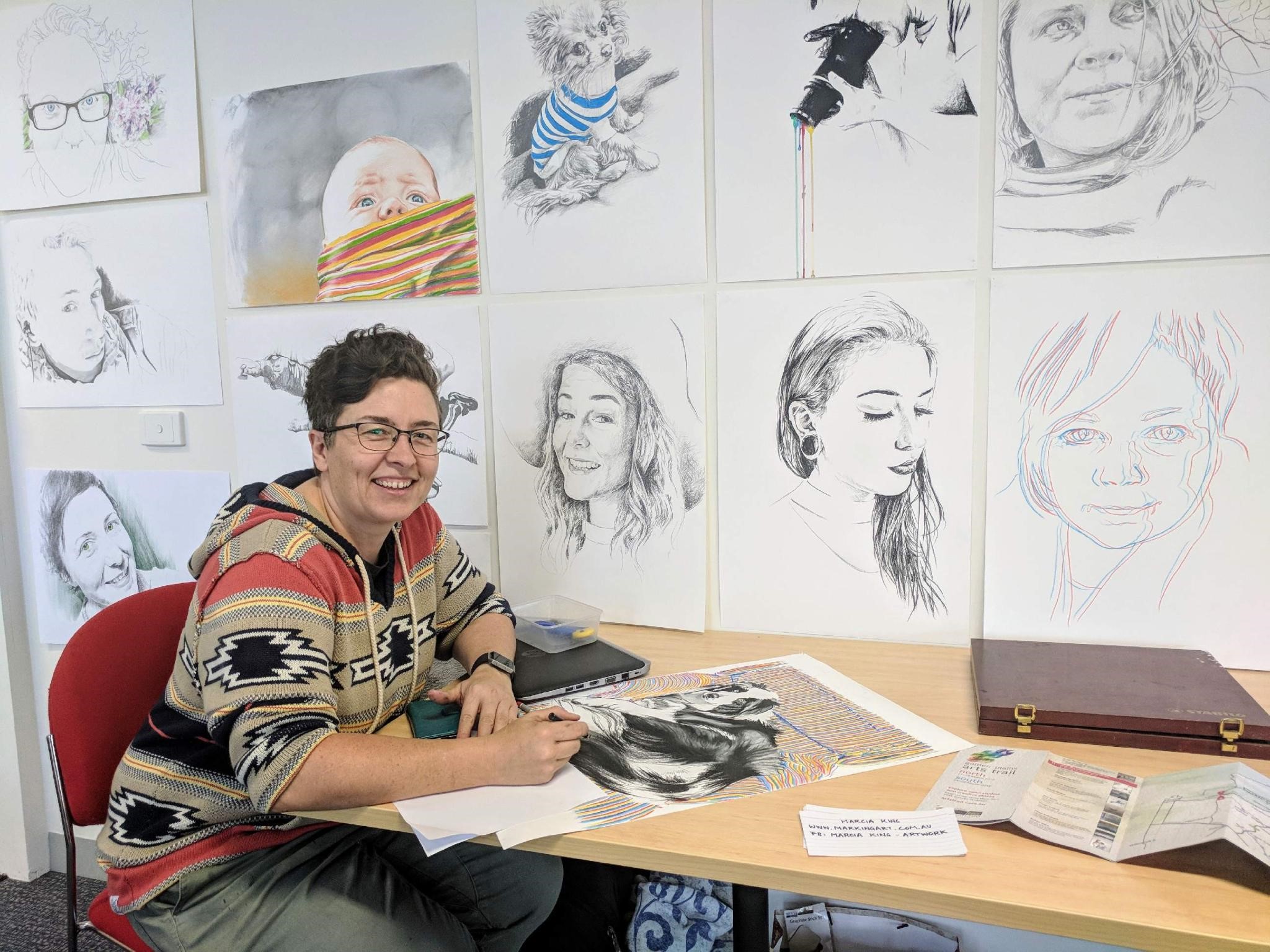 It was so great to see so many people in the northern end of our Shire on the weekend (17-18 March) for the Arts Trail (North Trail). Venues in Linton, Dereel, Smythesdale, Staffordshire, Scarsdale and more were abuzz – and full of colour, flair, food, fun and happy faces.
Artists were delighted to have the opportunity to showcase and sell their artwork. One particular artist was overjoyed at the fact she sold five of her meticulously crafted quilts – she wasn't expecting so many sales, and the owners of the Moondallah Café in Cape Clear were so busy they didn't have time for a sandwich until 5pm!
The North Trail was a great success. Not only were visitors able to pick up beautiful pieces of art, but local artists were able to showcase (and sell) their artwork. In the lead up to the Arts Trail, participating artists work really hard to get their venues up to scratch and to have enough artwork to display – this means the Trail gets them creating, which is wonderful! Other benefits of this inspirational event include increased foot traffic through the doors of local businesses and enhanced social connectedness (local people are given the opportunity to connect with their neighbours in a fun, creative and colourful environment).
Don't worry if you missed out; the South Trail is on this weekend. Come along and support amazing local artists!