New Bridges For Golden Plains Shire
Date:
Wednesday, 11 November 2020 - 2:15pm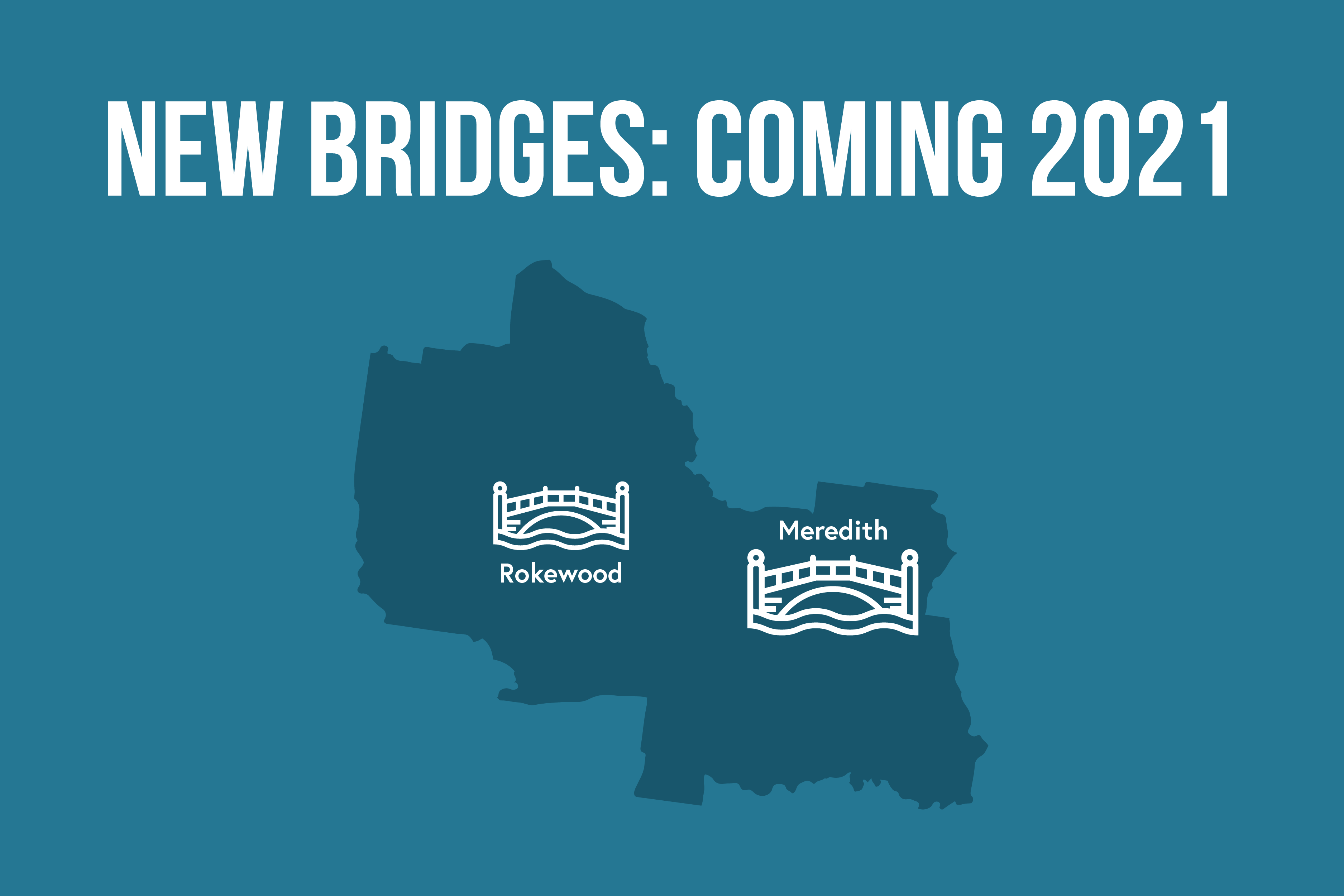 Two more bridges in Golden Plains Shire will be replaced following a recent funding announcement from the Federal Government.
During Council's Election Period in late September, the Federal Government announced Golden Plains Shire Council would receive $1,150,000 towards the replacement of Slate Quarry Road Bridge in Meredith and $350,000 for the replacement of Geggies Road Bridge in Rokewood from the fifth round of the Bridges Renewal Program.
Slate Quarry Road in Meredith is the major link between two arterial roads: Midland Highway and Geelong-Ballan Road. The existing bridge is currently load limited to 15 tonne on a road network that connects many local businesses. The new $2.3 million unrestricted bridge will eliminate a 20km detour for an estimated 25 heavy vehicles per day, equating to 130,000km saved each year. With bushland to the northeast of Meredith, the new unrestricted bridge will provide emergency services access to this important route for response vehicles, significantly reducing travel times in emergencies.
The current 2.5 tonne load-limited Geggies Road Bridge in Rokewood prohibits future expansion of existing livestock businesses in the nearby area. The $700,000 new unlimited bridge will benefit approximately 30 primarily farming and grazing properties, allowing light and heavy vehicles full access to these important work sites. Families who use the local school bus will also benefit, with the new bridge to cut out the current 10km daily detour to avoid the existing old bridge.
Both bridge replacement works are partnership projects between Golden Plains Shire Council and the Federal Government, with Council contributing the half the costs of the two projects. Construction on both this projects will begin by early 2021, with the new bridges to open in mid to late 2021.
Golden Plains Shire CEO Eric Braslis welcomed the grant funding from the Federal Government.
"Council welcomes the two grants totalling $1.5 million to help replace another two old and load-limited bridges in our Shire. Following Council committing 50 per cent of the funding in this year's Budget, we can now get on with delivering these two important bridge replacement projects for the Rokewood and Meredith communities.
"Home to 138 bridges, replacing and maintaining important local bridge and major culvert infrastructure is a key priority for Golden Plains Shire Council, and Council actively lobbies for government funding support in this area. We thank the Federal Government in partnering with Council to deliver these two much-needed bridge projects."
This year, Council has completed four bridge replacement or upgrade projects, including the $1.6 million new Coopers Bridge in Meredith, a partnership project with the Victorian Government; the $620,000 upgrade of Barwon Park Road Bridge in Inverleigh, a partnership project with Surf Coast Shire and the Federal Government; the $607,000 new Wall Bridge in Teesdale; a partnership with the Federal Government with funding from a previous round of the Bridges Renewal Program; and the upgrade of Steiglitz-Durdidwarrah Road Bridge in Steiglitz. Works are nearing completion on the City of Ballarat's $3.6 million replacement of Franklin Bridge in Napoleons, which includes Golden Plains Shire Council's contribution of $575,000.