Men's Shed Officially Opened
Date:
Tuesday, 25 February 2020 - 4:15pm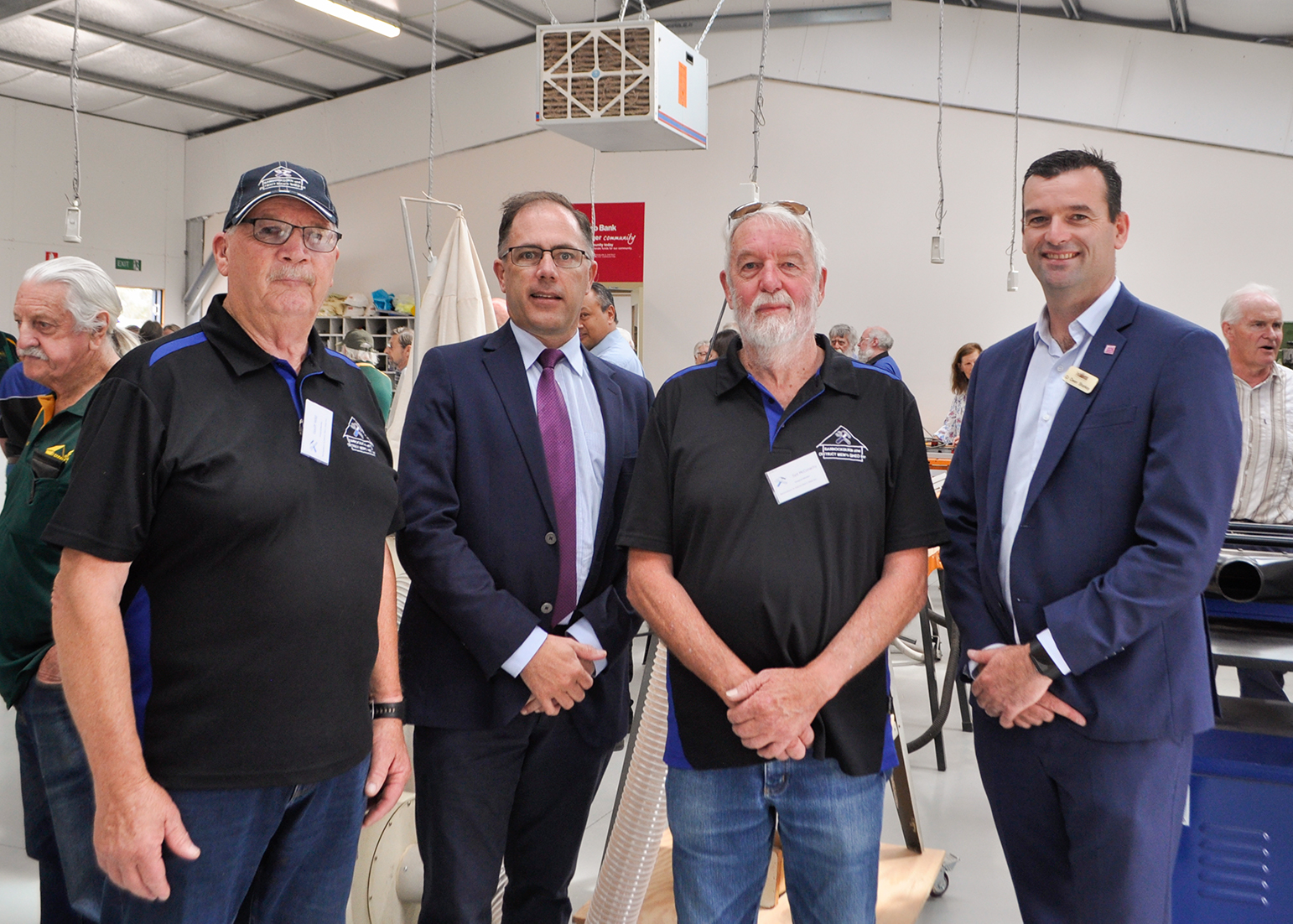 A large crowd gathered this morning, Tuesday 25 February 2020, for the official opening of the Bannockburn & District Men's Shed.
Mayor Cr Owen Sharkey, Councillors Les Rowe and David Evans, and Golden Plains Shire Council CEO Eric Braslis joined local State MP Richard Riordan, Bannockburn & District Men's Shed members, including Syd McConaughy and Geoff Wild, friends and supporters to celebrate the important community building in Bannockburn.
Since forming in 2013, the Bannockburn & District Men's Shed have been on a long journey towards having their own facility. Following extensive fundraising, the group's committee was successful in securing State and Federal Government funding for the shed's construction.
Construction got underway on the shed and meeting room in May 2018 and the group received the keys in October 2018. Since then, members have worked hard to fit out the facility, including installing lighting, insulation and carpet in the meeting room.
Golden Plains Shire Council supported the group's building by providing the land, writing letters of support to help secure government funding, managing the build, and contributing to the building's utilities. The Bannockburn & District Men's Shed also received a $4,795 Community Grant from Council in 2019 for landscaping works.
Congratulations to the Bannockburn Men's Shed on its fantastic facility.