LOVE YOUR LEFTOVERS!
Date:
Friday, 8 July 2016 - 10:00am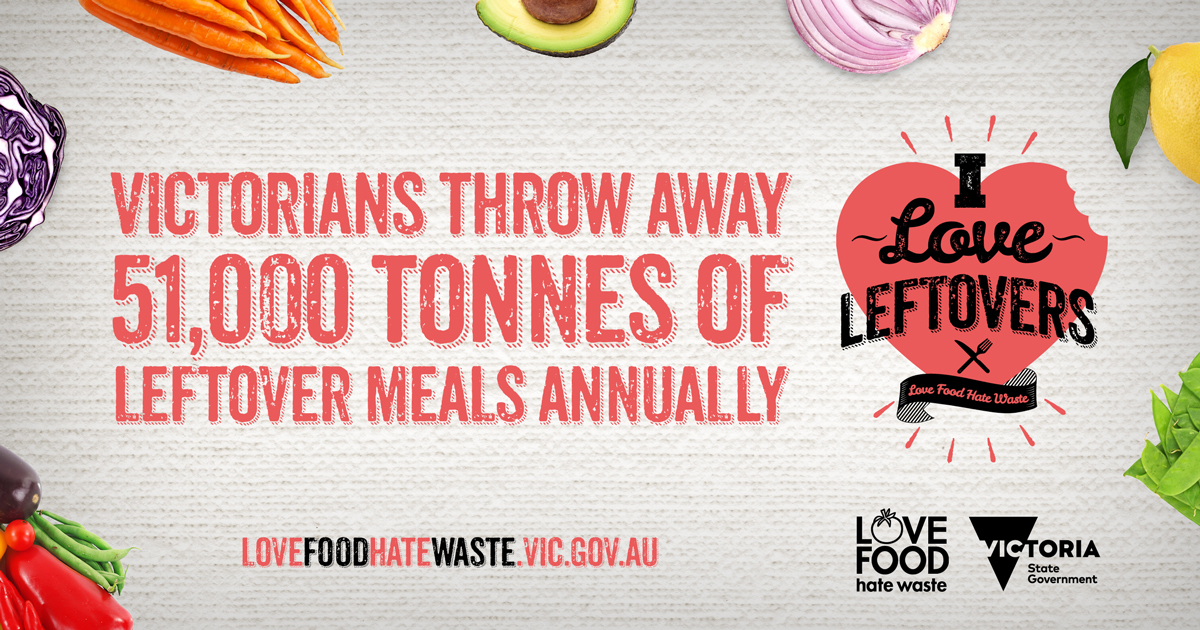 Love Food Hate Waste Victoria is an online campaign, offering hundreds of ideas and recipes to help Victorians reduce avoidable food waste.
It is reported that food waste costs the average Victorian household $2,200 a year and that we throw out one in five bags of food (Sustainability Victoria), so the Love Food Hate Waste has come about to address these issues and help Victorians love food, hate waste (and save money!).
By using up leftovers and using what you already have in the fridge and pantry, you will waste less food, get more from your grocery bill and do a little bit for the environment while you're at it.
When you start loving your leftovers, you not only reduce your grocery bill as well as your environmental footprint, you might also find you are more organised in the kitchen and living more sustainably.
There are lots of ways you can love your leftovers. You could reinvent last night's dinner into today's lunch; use up fresh produce if it's about to go bad; check the fridge and pantry before shopping so you know what you have; cook up a hearty winter soup or stew to use up vegetables that are past their best; plan meals around what you already have and need to use; and Start a weekly leftovers night.
To find out if you are loving your leftovers as well as you could be, follow the Love Food Hate Waste Victoria Facebook page ('LoveFoodHateWasteVictoria') or visit the website  – we found the short videos really informative (lovefoodhatewaste.vic.gov.au/video-gallery).
* Source: Sustainability Victoria