Local businesses awarded – applications encouraged for 2018
Date:
Monday, 4 September 2017 - 10:30am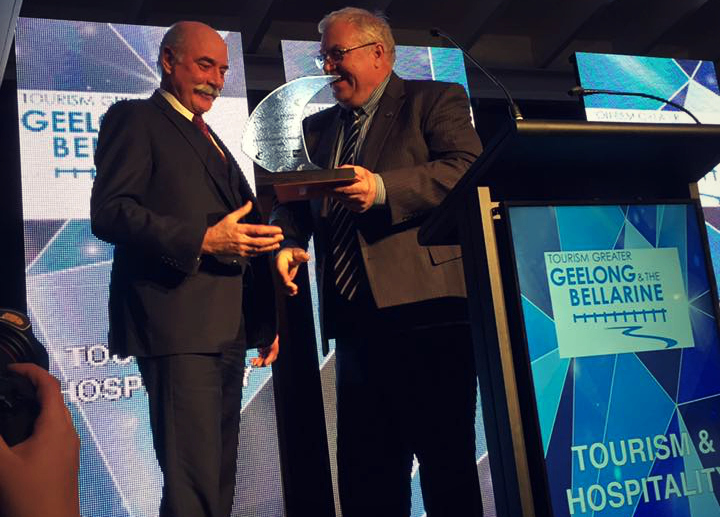 Golden Plains businesses were recognised for excellence in their fields in the recent 2017 Geelong Business Excellence Awards. 
In front of a sell-out crowd of 600 business leaders and operators at The Pier in Geelong, three Golden Plains businesses picked up awards, showing excellence in a number of categories. 
Winners were Sage Choice - which took out the award for best Sustainable Business, Austins & Co for best Regional Business and our very own Golden Plains Farmers' Market for best Tourism & Hospitality Business. 
It's a great achievement for all these businesses, especially the Farmers' Market which has been recognised three times in the awards and is now eligible to be inducted into the Geelong Business Excellence Awards Hall of Fame.
The Business Awards not only provide recognition for a job well done, they offer the opportunity for businesses to put the spotlight on themselves and have an in-depth examination of how their business is going.  This in itself is an outstanding outcome and chance for improvement. 
Small, medium and large businesses in the Shire are encouraged to consider nominating for next year's awards – further information is at www.gbea.com.au