Join us as a Create Crate volunteer
Date:
Tuesday, 13 June 2017 - 3:15pm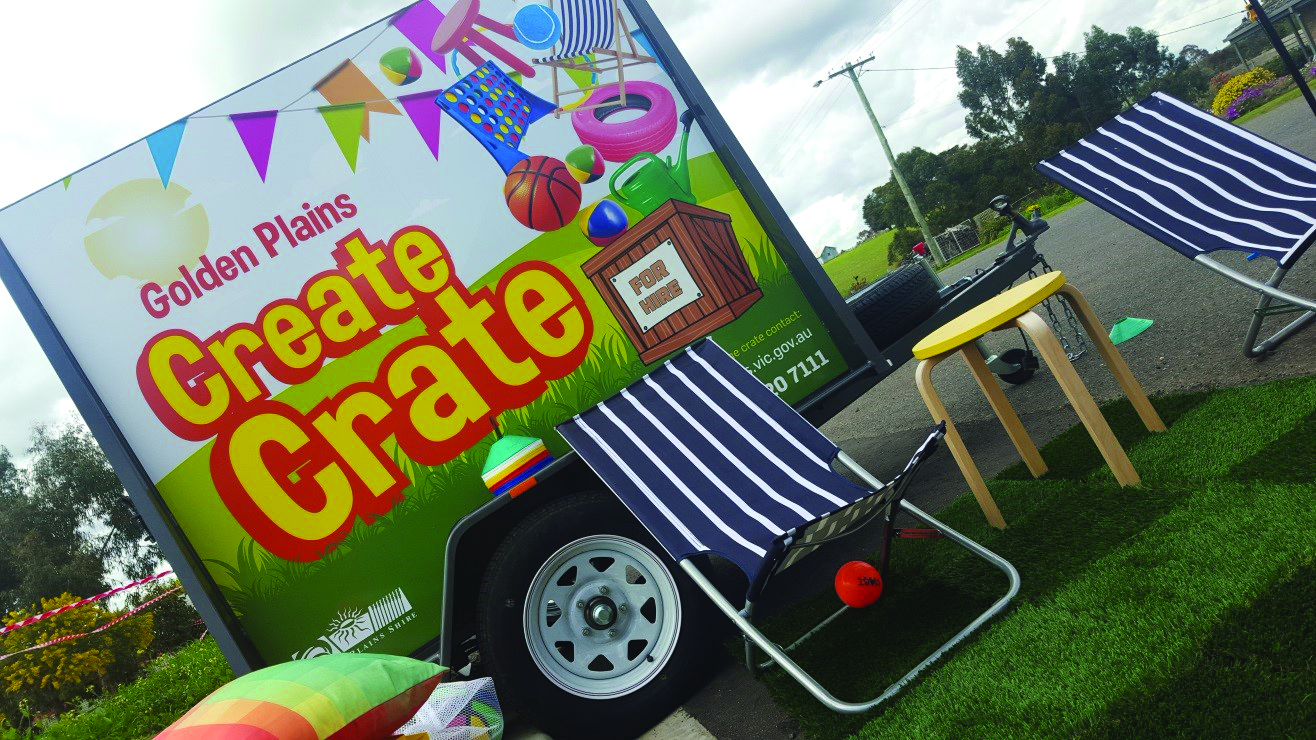 About the Create Crate
The Create Crate is a new mobile resource with lots of goodies to create great spaces, packed into a tradesman's style trailer. The Create Crate is full of giant games, juggling and circus equipment, deck chairs, instant grass and much more. 
Community groups can hire the Create Crate for one day or a month to create a pop-up space in their town. The goal is for communities to use the mobile resource to make new and inviting places to meet and interact in their own towns. The Create Crate can be used to engage and connect communities, showcase and recruit new participants to opportunities on offer, trial new activities, or revitalise an underutilised place.
About the role
The Create Crate Volunteer role is ongoing and will require the appointed person to be available four hours a week, preferably on a Friday. The position is based at the Bannockburn Customer Service Centre.
This is a great opportunity to expand your skills and experience and make a difference in your community. Volunteering not only helps Golden Plains' residents; it helps you to feel great. This position is also ideal for someone looking to gain local government experience and strengthen their resume.
We are looking for someone with administrative and organisational skills, and someone who is punctual, reliable and flexible. Experience with Microsoft Word, Excel, Outlook and social media are essential.
The main objectives of this new position are to:
Follow and implement the borrowing processes developed for the Create Crate resource. This includes managing bookings, ensuring all forms and documents have been signed, returned and filed away, and confirming the hirer understands the booking process.
Maintain and regularly update the Create Crate registration and evaluation databases.
Maintain the equipment and games inventory and ensure procedures for hire have been followed. Prepare the trailer and its contents for the next booking.
Provide guidance to both internal and external consultants engaged in the usage and delivery of the Create Crate resource.
Assist with the delivery of promotion and marketing collateral for the Create Crate Resource.
If you think this role would suit you, please contact the Community Wellbeing Team Leader, Breanna Doody on 5220 7159 to discuss your eligibility for the role.