Golden Plains Shire first in Australia for new youth tech program
Date:
Monday, 6 February 2017 - 9:00am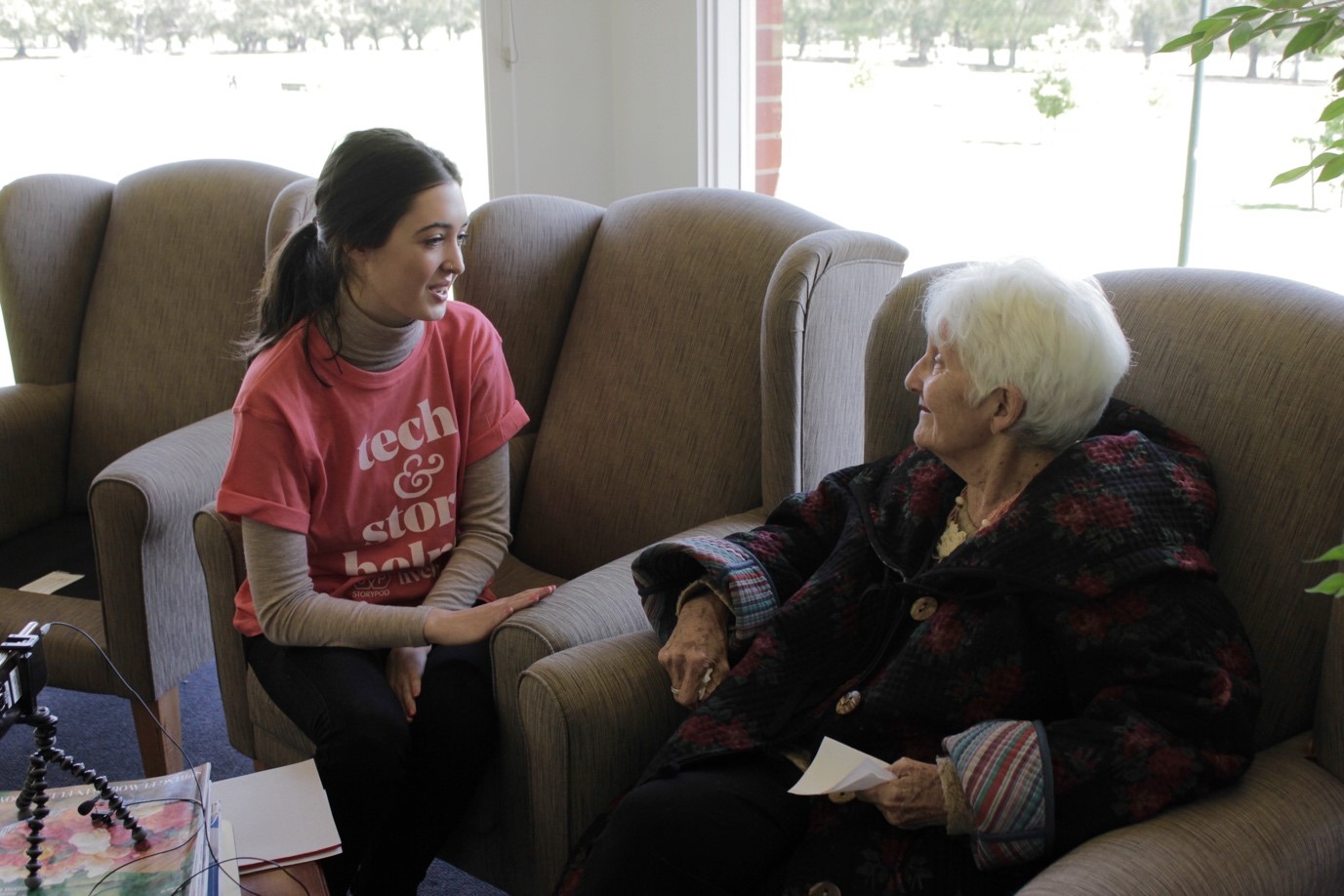 Golden Plains is the first regional Council in Australia to introduce an exciting new program for youth and seniors called 'Tech, Tea and Tales'.
The program will employ young local jobseekers to provide one-on-one technology help to seniors in Golden Plains Shire, and to record their life stories and experiences on film.
The six-week program aims to build meaningful connections across generations, by providing a unique opportunity for young and older people to come together and share skills, knowledge and experience. 
Designed by Lively and Humankind Enterprises in collaboration with young people, Tech, Tea and Tales was launched in Melbourne during the 2016 Victorian Seniors Festival, and received positive responses from the young and older people who participated.
"We want to provide meaningful, paid employment to young people, as well as give them access to role models in the community who have rich experiences and wisdom to share. Younger and older people have so much to offer each other and this program really celebrates that," said Sophie Weldon from Humankind Enterprises. 
Mayor Cr Des Phelan said that Council is pleased to be involved in the innovative program.
"This program has the potential to bridge the generation gap by using technology. It's encouraging that we've already had many applications from young people looking to be involved."
Applications are now open for jobseekers aged 16-25 who live in the Shire and who would like to be employed as a Tech and Story Helper.  Older people across the Shire are also invited to participate in the free program, which will be offered at Bannockburn Library, Haddon Community House, Meredith Community House and for residents at Estia Health.
The program kicks off on 28 February and concludes during National Youth Week. If you would like to apply to be one of the young Tech and Story Helpers, or if you are an older resident looking to get your technology questions answered, please contact program organiser Anna Donaldson at [email protected]