COVID-19 Update
Date:
Tuesday, 22 September 2020 - 10:45am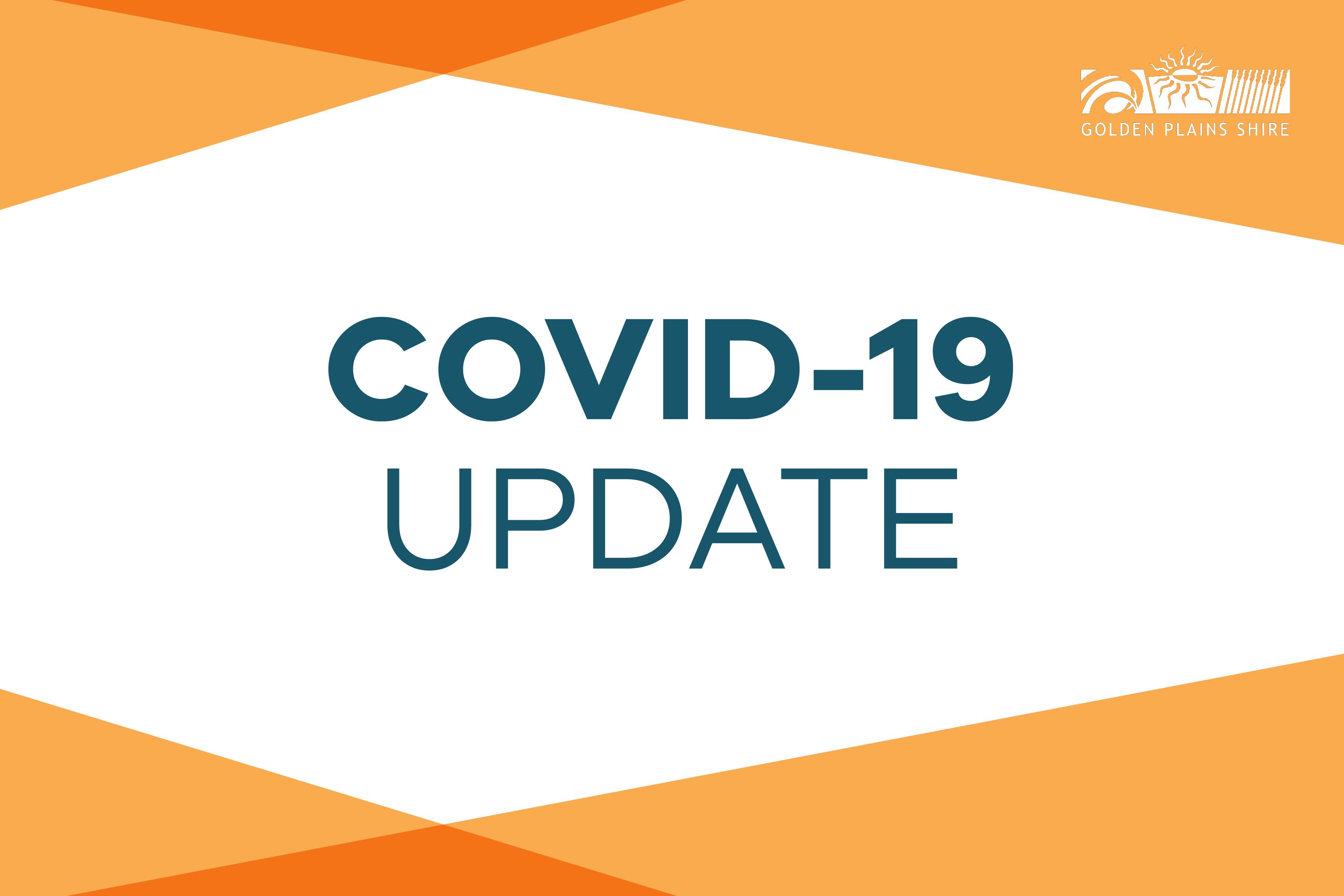 In line with regional Victoria moving to Step Three of the Victorian Government's reopening roadmap, a number of Council facilities have recently reopened.
Playgrounds, outdoor exercise equipment, skate parks, bike parks and campgrounds are now reopened. Council has removed closure signs and logged any maintenance work required at each site. All visitors to these outdoor facilities are reminded to continue practising social distancing and good hand hygiene in line with the remaining restrictions.
Council's Smythesdale and Bannockburn Customer Service Centres reopened for face-to-face customer service interactions on Monday 21 September, 2020. Both Customer Service Centres are open 8.30am to 5pm, Monday to Friday, including during the Council Election Period.
Visitors are required to follow social distancing guidelines, including the mandatory requirement to wear a facemask, as well as health and hygiene protocols, including a limit on the number of people in the centre at a time and application of hand sanitiser.
Visits will be limited to 15 minutes at the desk or in a meeting room, with options for follow-up phone and online meetings available for longer consultations. Consultations on planning, building, environmental health and local laws matters will continue to only be available via phone; call 5220 7111.
For more information on attending a Customer Service Centre, please call 5220 7111.
While some COVID-19 restrictions in Golden Plains Shire have eased, there remains restrictions on gatherings and activities in the current Step Three of the Victorian Government's reopening roadmap. For the latest health and restriction advice, including where your closest COVID-19 testing site is, please visit dhhs.vic.gov.au/coronavirus or call the COVID-19 hotline on 1800 675 398.
This information is current as of 22 September 2020. For up-to-date information on the status of Council's services, operations and events, click here.