Councillors Sworn In For The 2020-2024 Term
Date:
Monday, 16 November 2020 - 11:45am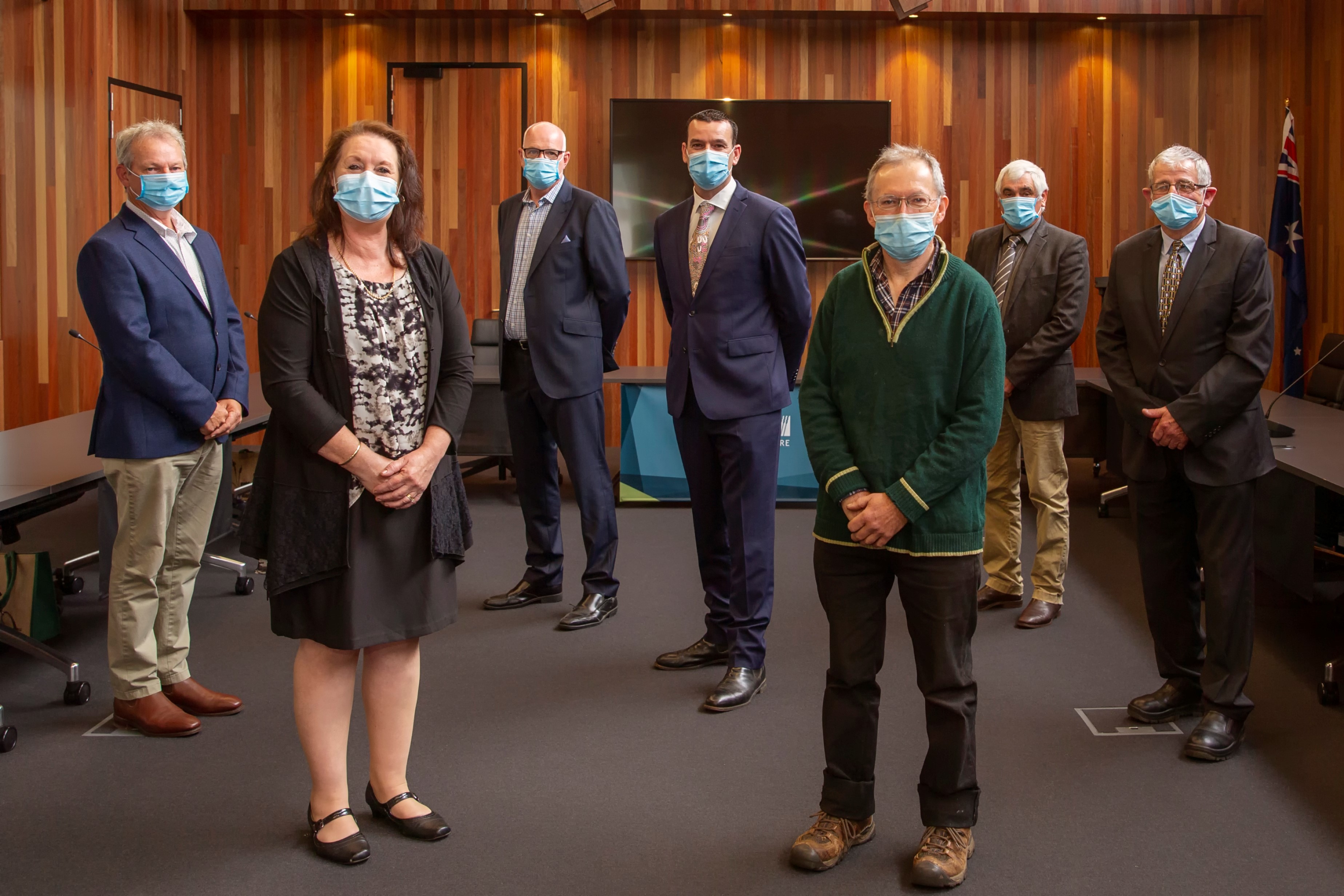 Golden Plains Shire Council's new Councillor Group for the 2020-2024 term were officially sworn in on Saturday 14 November.
The Oath/Affirmation of Office ceremony was held in the Golden Plains Civic Centre's Council Chamber at 10am. In accordance with the Victorian Government's COVID-19 directives, the ceremony was closed to in-person public attendance, with friends, family and residents able to watch the livestream from home. A recording of the ceremony can be found below:
The newly sworn in Councillors will meet again tomorrow evening, Tuesday 17 November, to elect the Mayor and Deputy Mayor for the next year. The Council Meeting for the Mayoral Election will again be closed to in-person public attendance, but livestreamed on Council's YouTube page from 6pm. A link to the livestream will be available from Council's website on Tuesday morning, and the meeting agenda can be viewed here.
Pictured above (Left to Right): Clayton Whitfield, Helena Kirby, Brett Cunningham, Owen Sharkey, Gavin Gamble, Les Rowe and Ian Getsom.