Council to launch Pop-Up Youth Space
Date:
Wednesday, 31 March 2021 - 3:30pm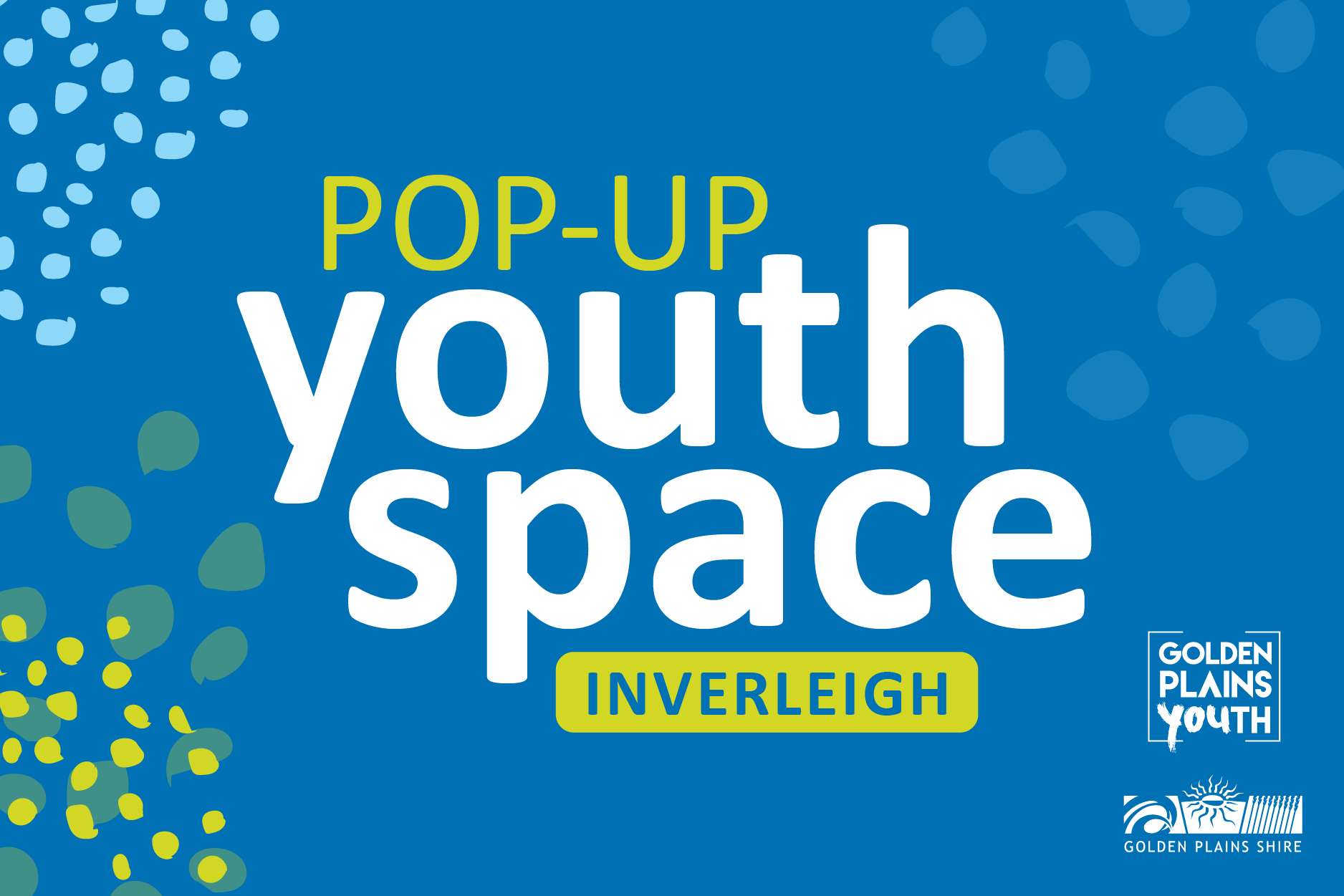 Golden Plains Shire Council is supporting young people and communities across the Shire with new initiative of Pop-Up Youth Spaces in 2021.
Inverleigh is set to host the first Pop-Up Youth Space in Term 2, open to young people aged 10 to 18 years, on Wednesday afternoons from 3.30pm to 6.30pm at the Inverleigh Public Hall, from 21 April to 23 June. 
Council's Youth Programs and Spaces are designed to improve access and connection for young people in Golden Plains Shire, providing safe, inclusive and judgement free spaces for youth to connect, make new friends and learn.
Inverleigh's Pop-Up Youth Space will be supervised by Council's Youth Development Staff and a range of activities will be offered, including gaming consoles, table tennis, board games and music equipment, as well as healthy food and drinks.
The Inverleigh Pop-Up Youth Space will run in conjunction with the existing Youth Groups in Bannockburn and Smythesdale during school terms, and the upcoming Youth School Holiday Program. The Pop-Up Youth Space will operate in other Golden Plains Shire towns in Term 3 and Term 4, 2021.
The Youth School Holiday Program will provide young people from across the Shire opportunities to develop new skills and meet new friends throughout the April school holidays. Registrations are open for the upcoming program, with free activities including:
Scoot & Skate Clinic – Enfield Skate Park, Tuesday 13 April
FReeZA Summit – Collingwood, Wednesday 14 April
Food Handlers Training – Haddon, Thursday 15 April
Barista Skills Training – Bannockburn, Friday 16 April
Golden Plains Shire Mayor Cr Helena Kirby encouraged local youth and families to take advantage of the Youth School Holiday Program and Pop-Up Youth Space initiative.
"The Pop-Up Youth Space initiative, starting in Inverleigh, will enable improved connection and engagement with young people in our communities.

"Council is committed to providing opportunities for young people to be physically and socially active in our communities whilst also providing platforms to learn new skills and build capacity.   

"These inclusive, supervised spaces and programs are designed to appeal to a broad range of strengths, interests and age groups, while providing valuable opportunities for young people to connect, learn and lead in their community."
To register for the Inverleigh Pop-Up Youth Space or for more information, contact Council's Youth Team at [email protected].