Council Election 2020
Date:
Tuesday, 22 September 2020 - 11:00am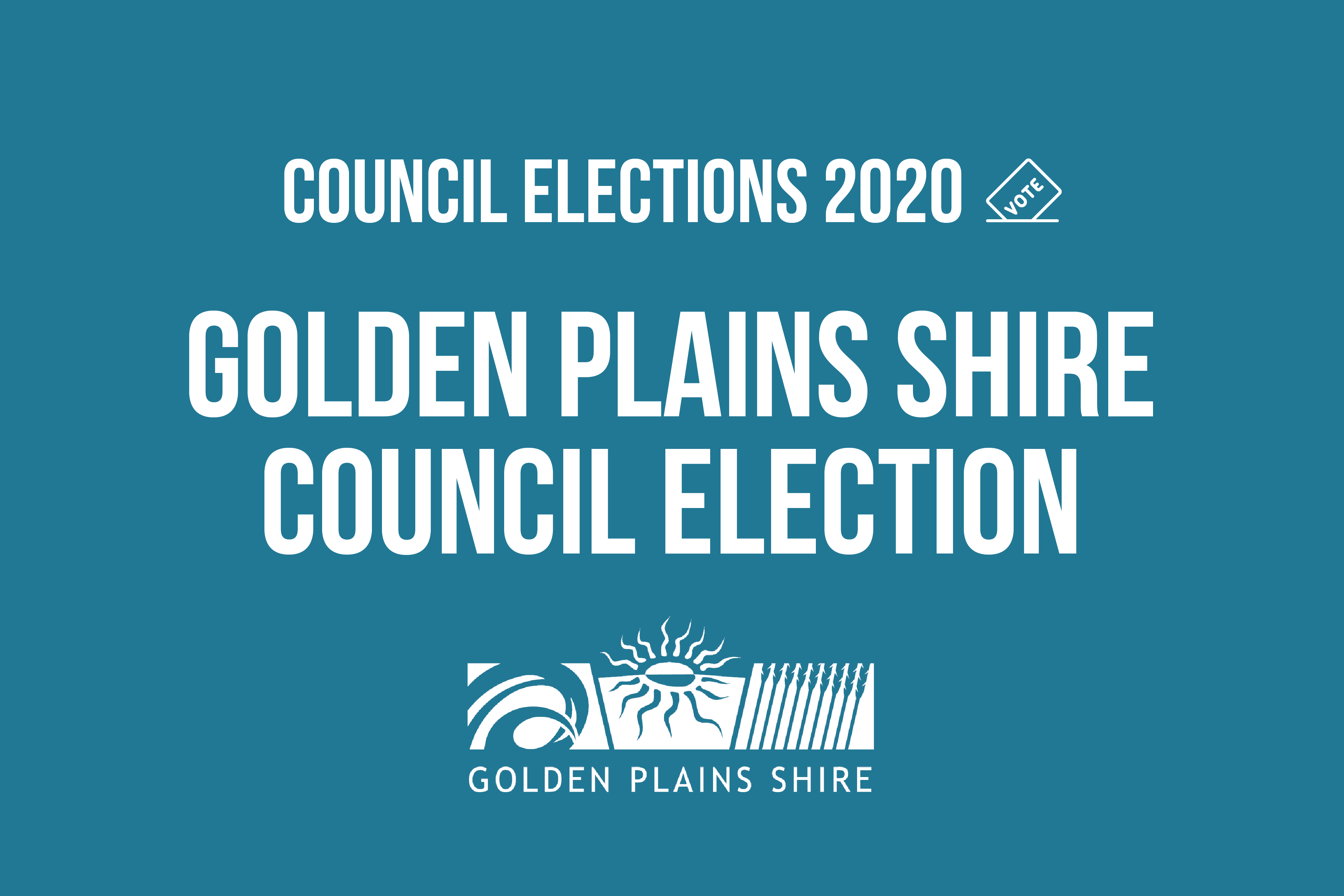 In October, Golden Plains Shire residents and ratepayers will elect seven Councillors to form the Council from 2020 to 2024.
The election will be held by postal ballot, and ballot packs will be mailed out by the Victorian Electoral Commission to all registered voters from 6 October 2020. Voting closes at 6pm on 23 October 2020.
For more information on the election and how to vote, please visit the Victorian Electoral Commission's website at vec.vic.gov.au/voting/2020-local-council-election/elections/golden-plains-shire-council.