Completed: Maude-She Oaks Road Upgrade
Date:
Thursday, 23 July 2020 - 11:30am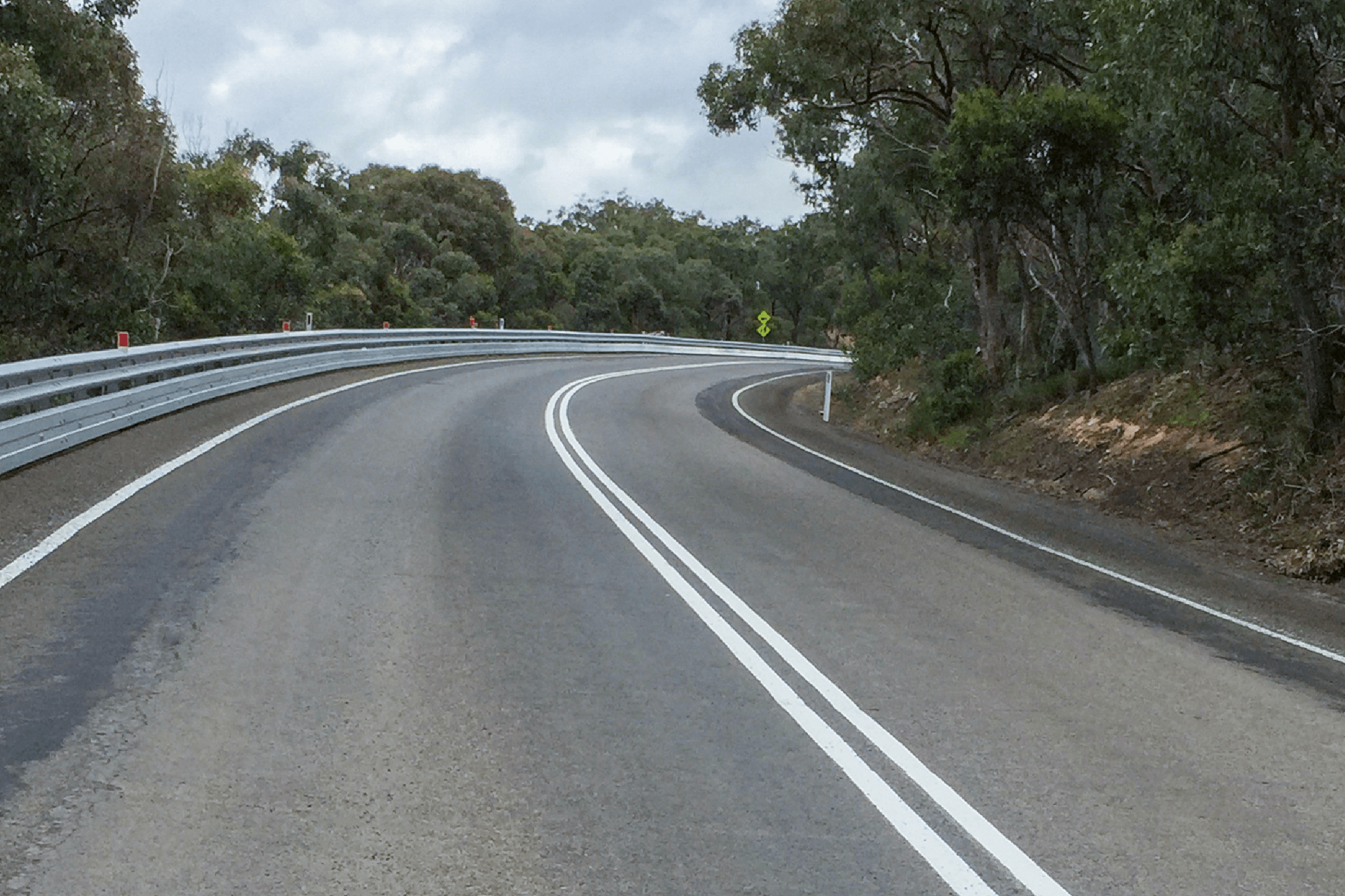 Golden Plains Shire Council has now completed works on the $1.485 million widening and upgrade of Maude-She Oaks Road.
This project delivered the upgrade and widening of 3km of the Maude-She Oaks Road, from the driveway entrance to Mountain View Quarry in Maude to Strong Road in She Oaks. As part of the works, upgrades were also completed to a number of roads intersections, including with Sharps Road and Steiglitz Road. Other works included the sealing of road shoulders, new guardrail, and kerb and channel installation.
This important project for the Maude-She Oaks community was funded by $1.1 million from Council and $385,000 from the Federal Government's Roads to Recovery Program.
Mayor Cr Owen Sharkey welcomed the completion of another road upgrade funded in last year's budget.
"Council set a busy infrastructure agenda in our 2019/20 Budget, and it's great to tick off another project from that list now that the $1.485 million upgrade and widening of Maude-She Oaks Road is finished."
"The 3km of upgraded road and associated works has delivered a better and safer road for our residents in the Maude area, as well as for businesses that use the road."
"This is the second major project that has been completed in the area in recent months, following the opening of the new $1.6 million Coopers Bridge on the Meredith-Steiglitz Road in May. Since 2017, Council has invested more than $4 million in improving the condition and safety of the roads and bridges in the Maude area."