Celebrating 15 years of Community Planning
Date:
Friday, 22 July 2016 - 11:15am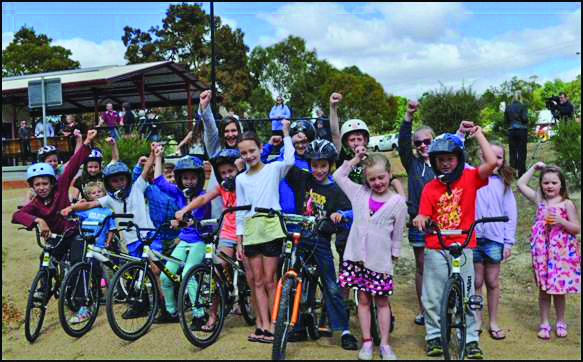 Council is organising an event for the evening of Tuesday 16th August to celebrate 15 years of Community Planning in Golden Plains Shire.
The event is being held to thank the many people who have contributed to the success and sustainability of the program, especially Community Coordinators.
The Golden Plains Community Planning Program has been heralded as 'perhaps the best-known example of community planning' by The Australian Centre of Excellence for Local Government, and this is a direct reflection on our many wonderful communities and worth commending.
The celebration will involve food and drink, sharing of the successes of the Community Planning Program over the past 15 years, and guest speaker Fiona Gray providing inspiration in the areas of place making, regeneration of townships and engaging with our communities.
On the night the Community Planning Program Facilitators, Fiona Reidy and Nicole Langtip, will showcase the new resources that have been developed to support the Program and its Coordinators going forward.
The highlights of the Community Planning Program review conducted last year will be showcased at the event and we will be celebrating the magnificent efforts of all of the Community Coordinators over the past 15 years and the community members who have made so many projects come to life within the townships and communities of the Golden Plains Shire.
In the years since it began with five pioneering towns, the program now supports 22 concurrently active Plans covering 29 localities. As the program has progressed, more communities are seeking to become involved as they observe the wide range of innovative new events and community infrastructure being achieved, tourism and investment opportunities, and ongoing improvements to local capacity and natural environments in participating localities.
If you, or someone you know has been involved in the Community Planning Program in the past and would like to receive an invitation to the event please contact the Community Development Team Leader on 5220 7111. We would also love to hear from you if you are interested in becoming a Community Coordinator within your town to continue the success of the program into the future.