AFL 9s comes to Golden Plains
Date:
Monday, 11 September 2017 - 12:00pm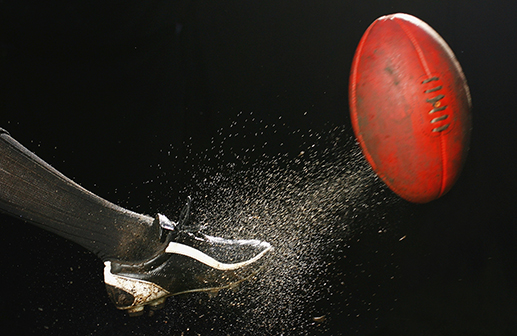 Missing footy already or always wanted to try? YMCA Bannockburn is organising the new sport of AFL 9s, designed for primary school-aged children.
AFL 9s is a game developed to provide football lovers with an alternative game that can be played no matter your age or ability. It's also a 'touch' game and no tackling is allowed.
The game is very similar to AFL but adjusted so it's not as physically demanding and is extremely simple to play.
YMCA has adjusted the game of AFL so it can be played indoor with all ages, abilities and both male and female players  involved. It is a great game for the off-season, or just for a social and fitness outlet.
The game is played between two teams of nine with optional interchange players. The court is divided into three sections, mid field, back and forward line. Each section has 3 players who stay in their designated zones. 
The game is split into 2 x 20 minute halves, with a five minute half time break. Substitutes can be made after a goal is scored.
AFL 9s will run on Thursday nights 6-8pm at Bannockburn YMCA. Costs are $10 per person registration plus $10 per game, per person.
For more information or to register, call 5223 2714 or email caidie.swayn@ymca.org.au.